Since Liz totally shamed me with her awesome cooking skills yesterday I thought I'd try and not seem like a complete slacker by making dinner. There are very few things I actually cook. Most of the time me cooking equals taking something out the freezer and heating it up. There are however a couple things I make that require fresh ingredients and an appliance other than a microwave.
Today I made Greek turkey burgers with sweet potato fries.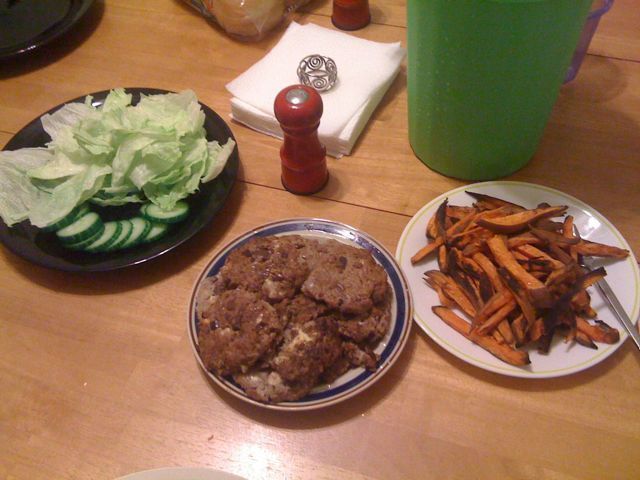 They're not too hard to make, they're healthy and I think they're really delicious. Luckily for me everyone else thought so too. I'm pretty sure they were telling the truth about liking them and not just being nice since they all took seconds and the boys even had thirds.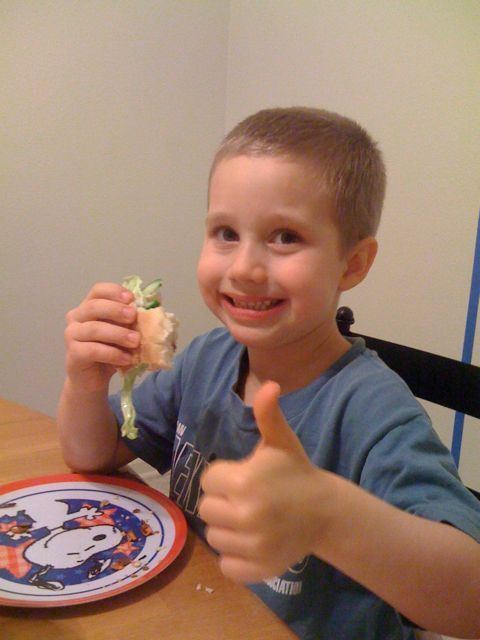 Hunter approves.
So, yay! I feel a little bad because poor Joel is at home with his reheated frozen pizza. This is inspiring me to cook more though so in the end all this time away will be a good thing.