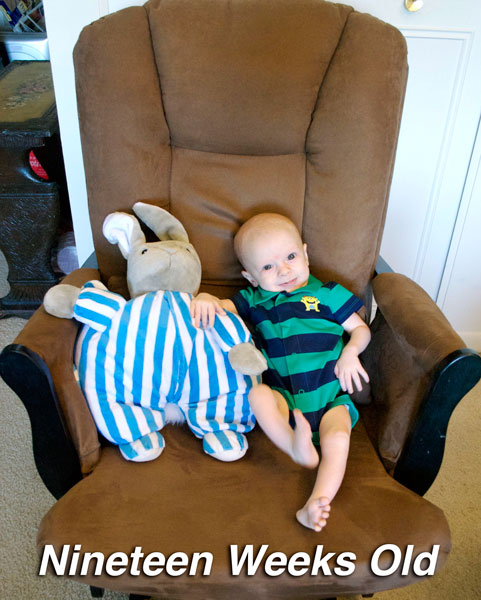 The big thing that happened this week was I learned how to do a back wrap with a woven wrap.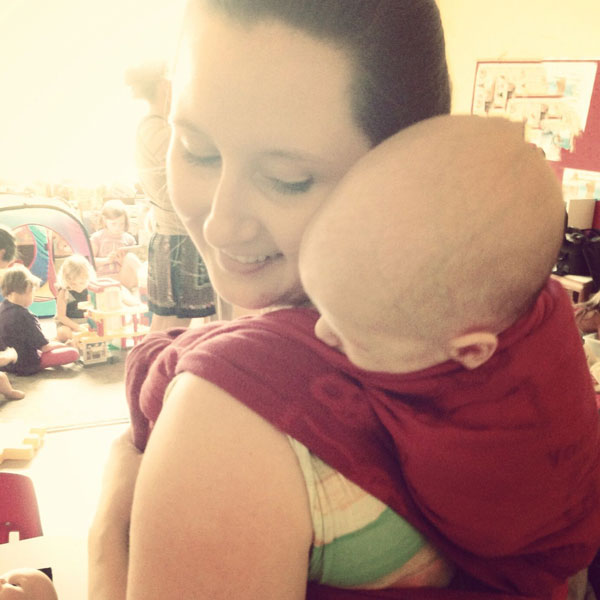 I borrowed a wrap from a babywearing group near me and I'm loving it. There's definitely a learning curve and I haven't gotten the seat right every time. The times I do get it right though are so nice. I can get so much done while Wesley naps on me.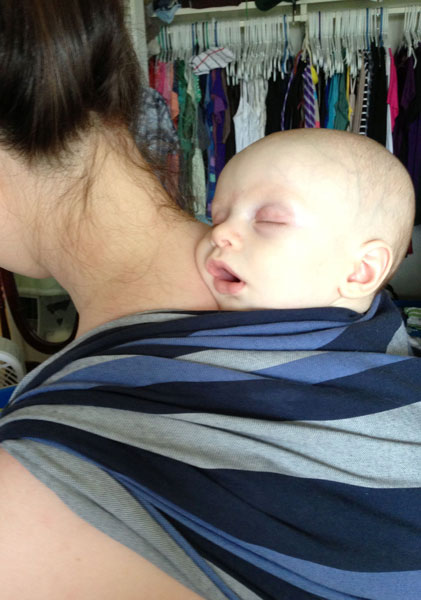 For example, packing for our move at the end of the month.
We found an apartment, yay! There were moments when I seriously thought we wouldn't. It's kind of far from where we live now so we're going to have to familiarize ourselves with a whole new area. I've really enjoyed where we lived the last 5 years so I'm a little bummed that we couldn't find something closer. No more living 5 minutes from Ikea. Wah! I mean, it'll only be 20-30 minutes but still, I've been spoiled.
In other news, my dad is doing much better.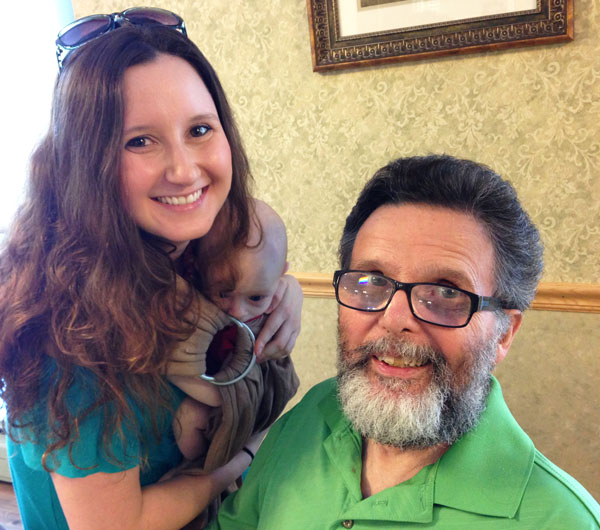 He's in a nursing home right now doing rehab and I can't believe the difference it has made so far. He's so much more alert and is able to actually hold short conversations now. Seeing him so much better has given me the slightest sliver of hope. There's still a lot of work to do so I hope he can keep his spirits up and keep working hard.
Wesley has been working hard on a developmental leap if his mood is any indication. He still is happy in between the fussing but arg, so. much. fussing.
Of course, when Joel gets home he's all smiles.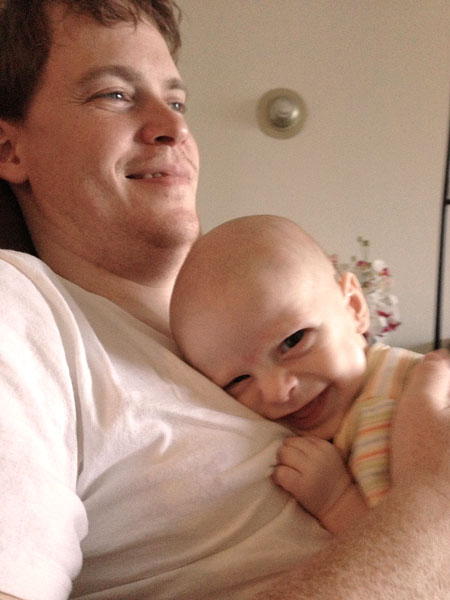 I'm fairly certain Joel thinks I'm lying when I send him the Omg when are you coming home?! text on the daily lately. Maybe it's not a developmental leap, maybe he is just sick of me…
I kid.
Mostly.
Other milestones:
One really weird thing he has decided to do is hang upside down. My tiny little bat boy.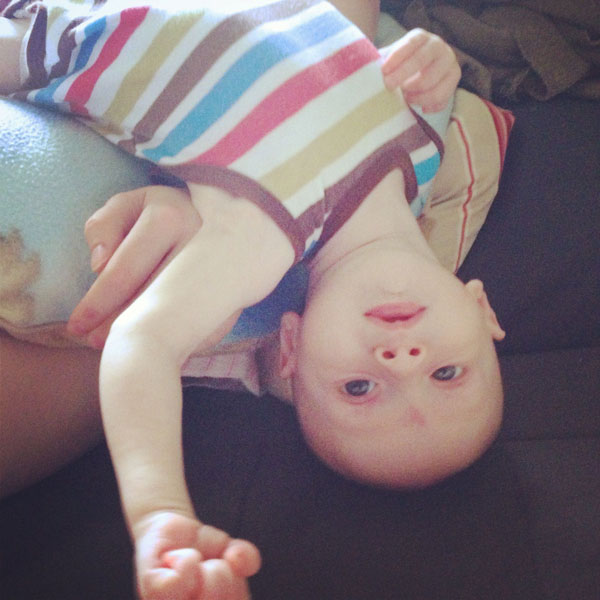 He's also working on being more mobile. He's soooo close to rolling from back to belly. Honestly I think he would have done it already if I didn't wear him so much. Oops. He has started scooting and managed to scoot himself completely off his play mat.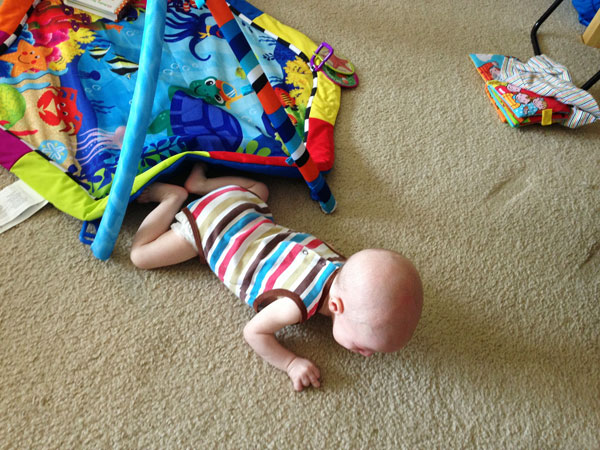 We gave Wesley his Oball and he loves it. It's one of the few toys he doesn't immediately drop.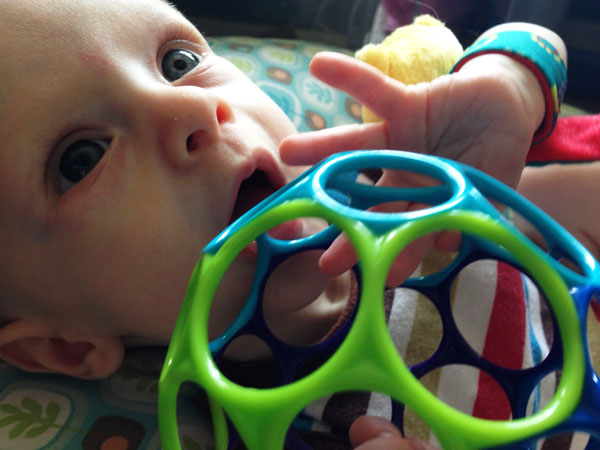 And to finish off, a few random of my favorite pictures from the week.
I can't even with how much Jordan loves his tiny little cousin.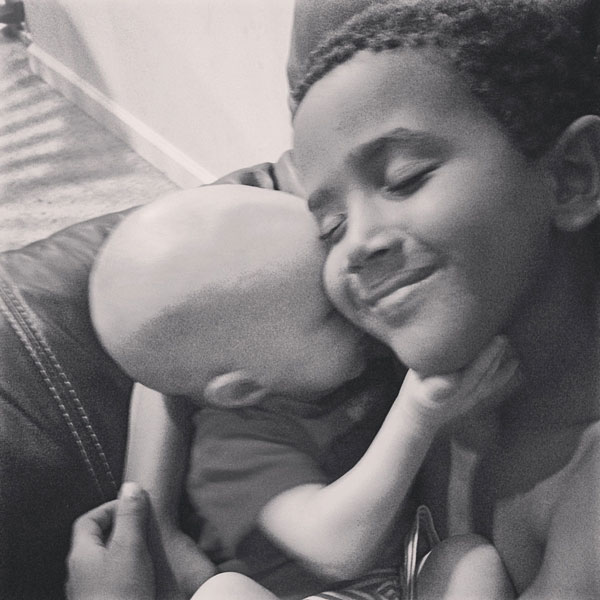 This is his waking up from a nap face. I love how his little nose is always so red. Usually he smiles shortly after this face.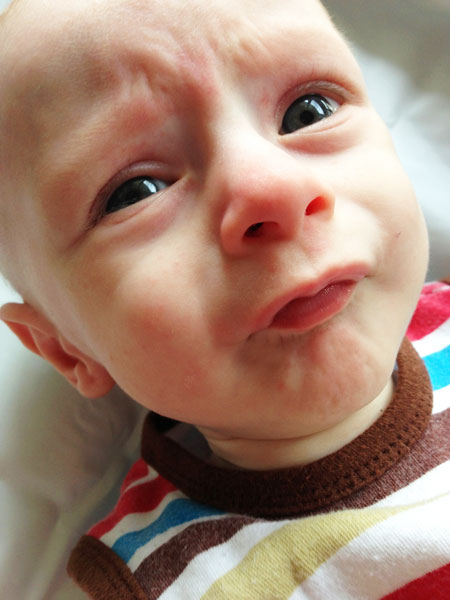 Until next time!