The weather was so pretty most of the time I was out in California. There were a couple days of rain but mostly it was sunny and in the mid 50's. It was perfect spring weather, at least for the Chicago area. Of course I'm completely jealous that that is normal winter weather for them. I'm still trying to figure out why exactly we don't live there…
One of the nice days we went out to the football field on base so Hunter and Brandon could practice their soccer skills.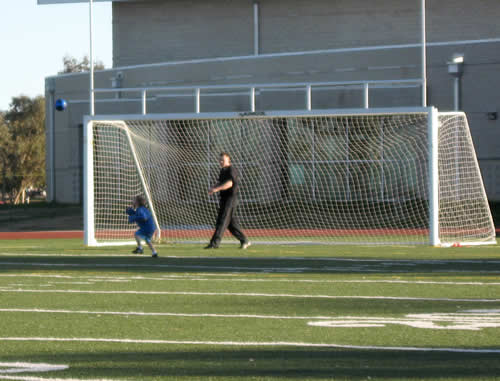 Brandon blocking one of Hunter's shots. I'm pretty sure Hunter got a couple good goals though.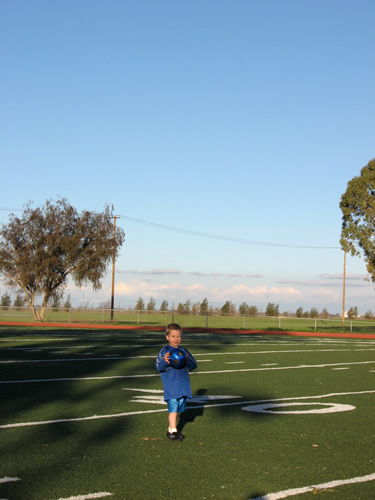 I'm not sure if he meant to wink at me or if the sun (which was directly behind me) was in his eyes.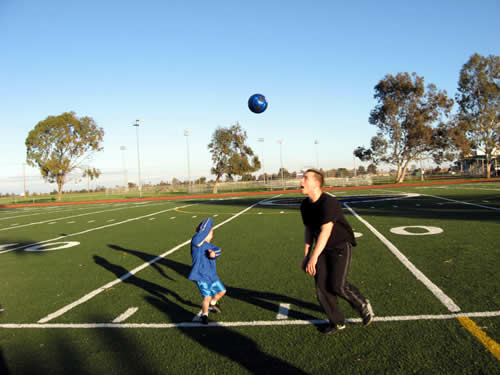 Brandon ccould kick the ball seriously high and was great at heading the ball too. As you can see, Hunter was not at all thrilled about the idea of a soccer ball flying at his head.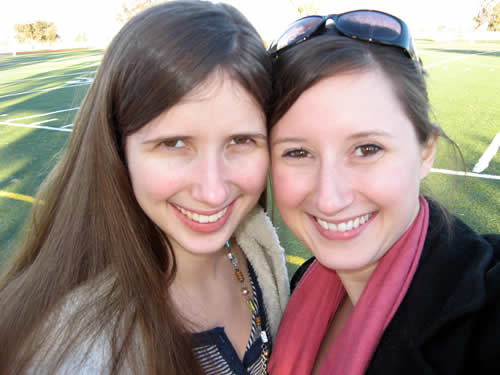 Liz and I enjoyed sitting on the sidelines and soaking in the sun.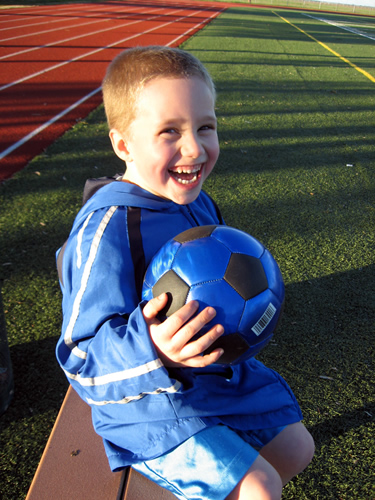 Hunter had a great time. He's going to be a good little soccer player.