I'm still so completely blown away that this happened. Joel wrote about the planning process on his blog. I'm honestly still in disbelief that he kept a secret for that long. I have to practically force him to not give me birthday or Christmas presents the moment he buys them and usually all I have to do is question him and he gets the guiltiest look on his face. He is an open book.
Except I guess not anymore because wow did he keep a secret.
Actually, I think the fact that I assumed he couldn't keep a secret worked in everyone's favor here because I truly thought there was no way I could be having a surprise baby shower without Joel spilling the beans to me at some point. People asked me if I was really surprised and the answer is YES. It's not that I didn't have many times where I was a little suspicious but Joel had a quick answer for ev.er.y.thing.
I asked him why a childcare interview would be scheduled on a Saturday and he told me it was an open house. Oh, makes sense. He even had the director call me earlier in the week and confirm our appointment! That is some serious commitment. There were so many other details that went into keeping it from me. You really should read his post about it. It will blow your mind.
So yeah, really extremely surprised. Can you tell?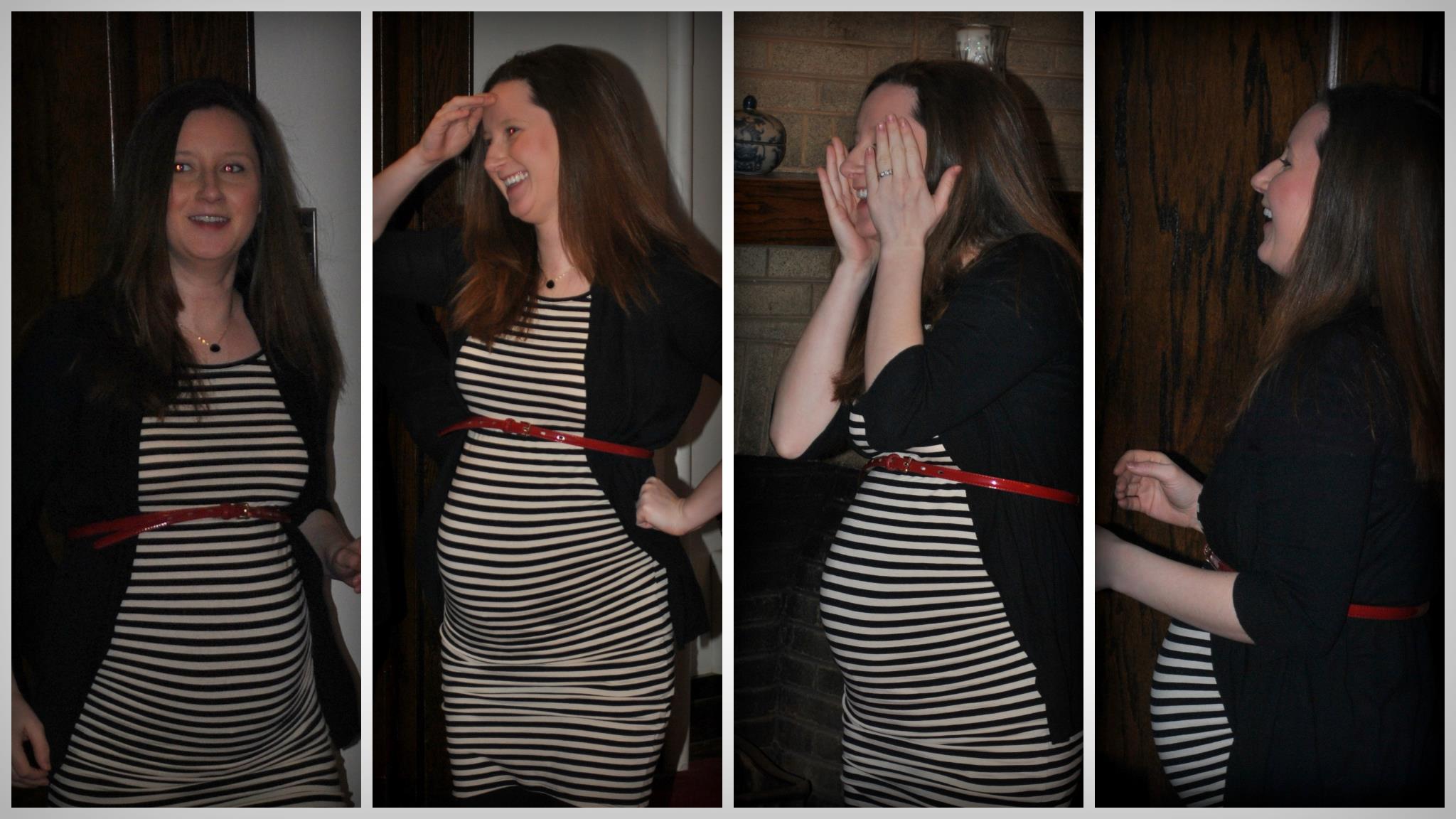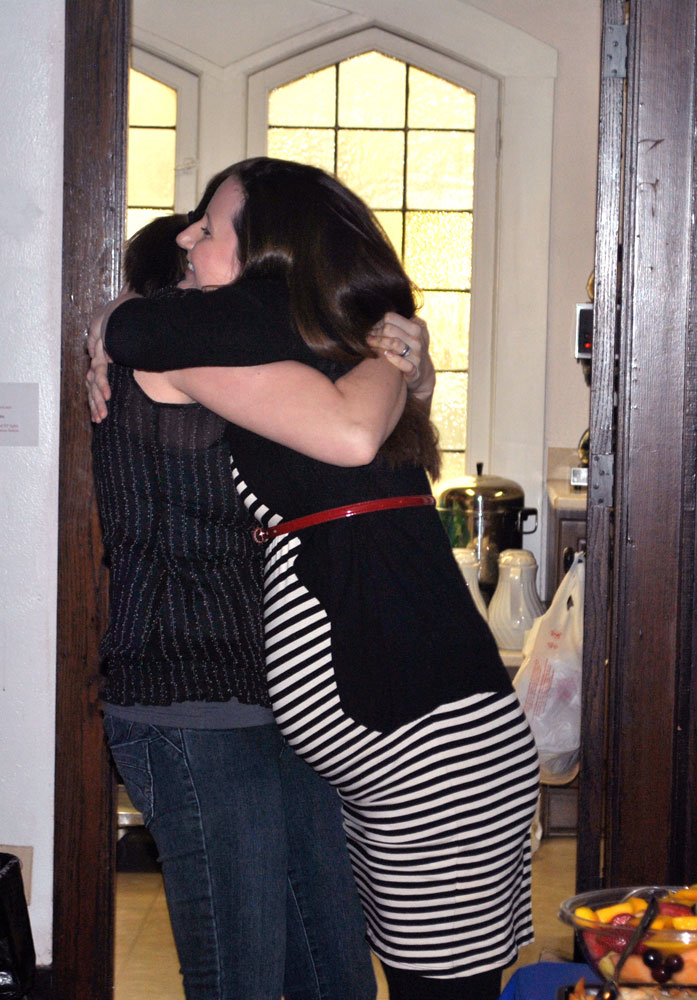 The theme was travel which is obviously perfection. So many cute little details.
So many people I love were there and so many more told me how much they wished they could have been (after the fact of course, no one said a peep to me before). I didn't get pictures with everyone but I'm so excited for each and every person that showed up. So much love.
We were utterly and completely spoiled with gifts. Seriously this little guy is completely set.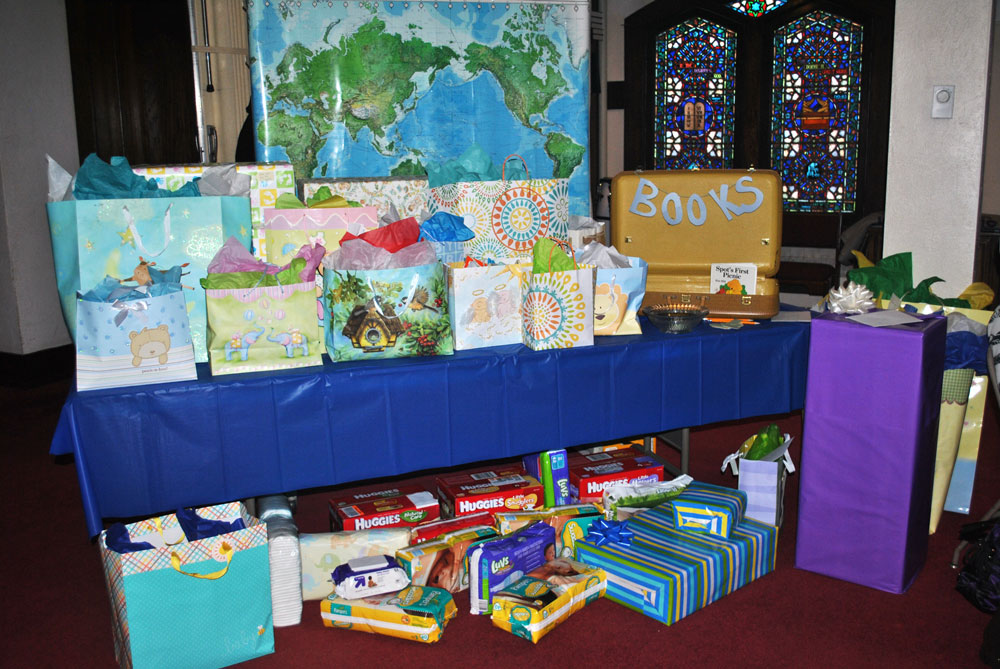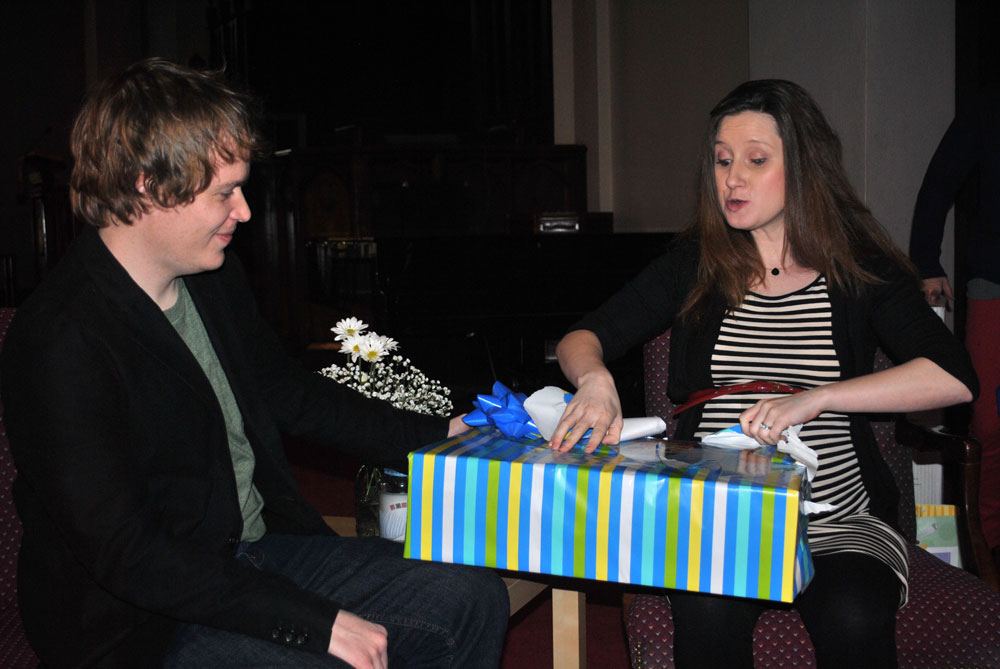 Also, had to point out this picture because it cracks. me. up. My face! I don't even know, but clearly I was excited.
As I said yesterday we had planned to wait to announce our little guy's name until he was born… but I clearly have no patience. We had a couple options early on but quickly fell in love with one. We have been calling him by his name for months and after almost slipping dozens of times we agreed to share it with family. I also mentioned that if I had a shower it would be neat to reveal his name publicly there. Joel remembered that and so, if you attended you got the first look at our little boy's name….
which is….
dramatic pause….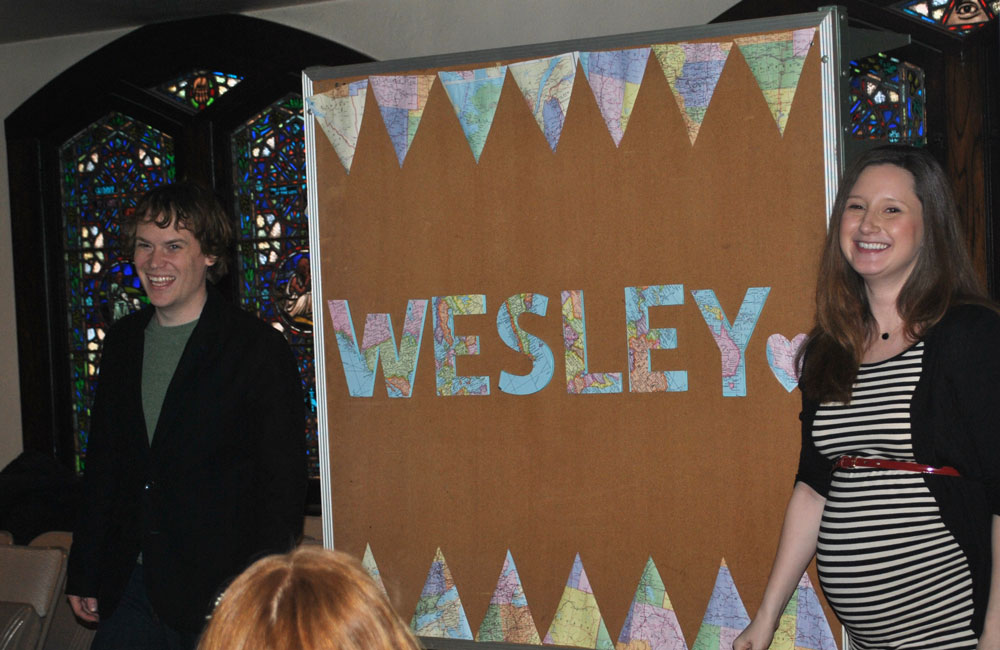 Wesley!
My sister-in-law made that name from wood and covered it in maps from places Joel and I have been. So freaking amazing. It will hang in his nursery… when we get a place with more than one bedroom.
It was truly such a special day. So many people worked so hard to make every detail come together. It was pure magic and I will never forget it. I'm still floating on a happy high more than a week later.
More behind the meaning of the name and a cute little video on Joel's blog. Go see!