Today was basically devoted to the Grand Canyon. How could it not be? One of the natural wonders of the world deserves at least a day. Of course we could have spent a week there and not seen and done everything. The day we spent there was definitely spectacular though.
The Grand Canyon was something I've wanted to see my whole life. I've been to Arizona and the vicinity more times than I can count and have never been. I've always thought that was beyond wrong. I have now officially corrected it. My life feels a bit more complete as a result.
I assume that if you grew up on planet earth you've seen a million pictures of this wonder. It doesn't disappoint, it is every bit as breathtaking as it appears in pictures.
But I know what you really came here for is to see the pictures of us. Right?
Just say yes.
Well good because there are a bunch. And since this is my blog I'm posting my favorites. All of them. Be forewarned, there are a lot. But I saved the best for last.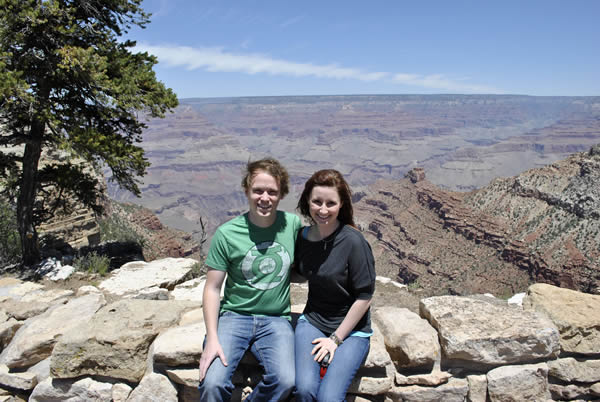 Just after our first glimpse. Looking at this picture I can still feel the awe I felt as we came around the corner and the canyon came into view. My stomach dropped and all I could do was gasp. Absolutely stunning.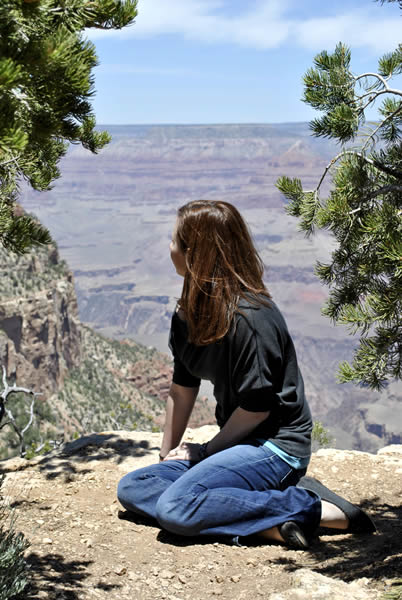 Just chilling on a rock. You know, at the Grand Canyon.
One thing I couldn't get over was how close you're allowed to get to the edge. No rails or bars prevent you from just walking off.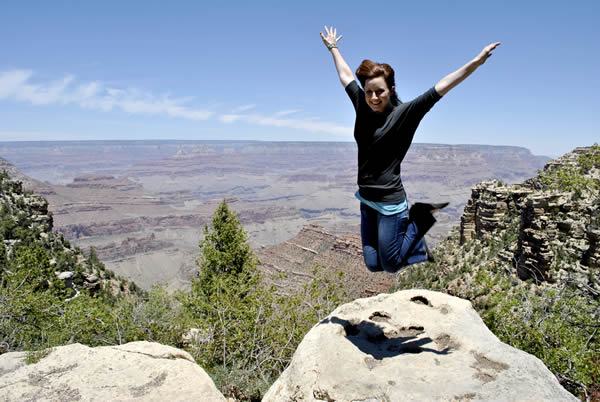 Or being an idiot and jumping off. I wonder how many tourists have plummeted to their death because they wanted to get a cool photo.
Not these idiots. At least not today.
Funny story about that picture. We clearly have not played with our camera enough because we could. not. get the timing down. What you don't see are the 15 outtake photos of us in various stages of landing. Finally some dude came up and offered to take the picture for us. I think he was just tired of my sighs of exasperation.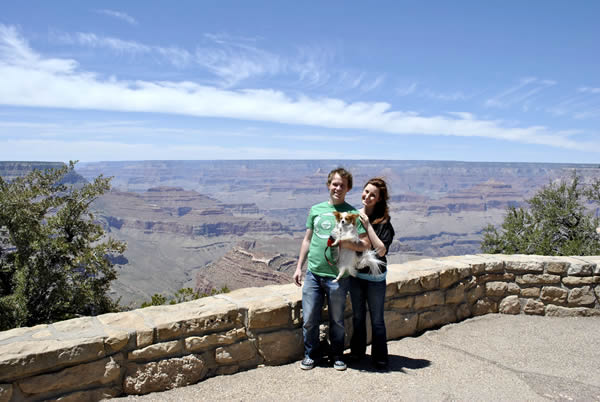 Family photo.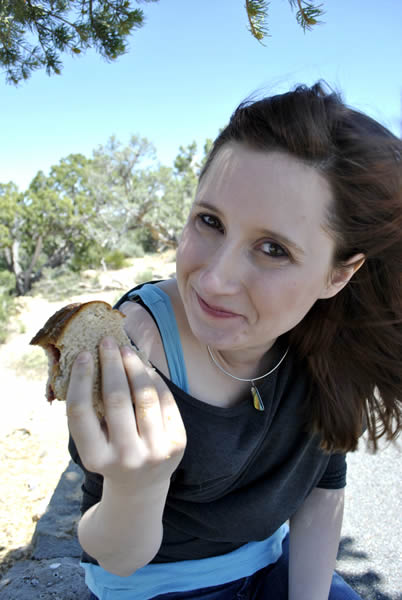 Fact: Peanut butter and jelly sandwiches are more delicious at the Grand Canyon. Look it up.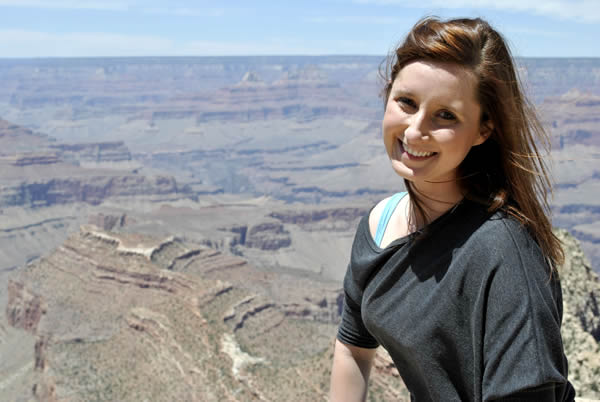 Gratuitous close up of me.
And finally, the hands down best picture ever taken at the Grand Canyon.
Our love? A world wonder all its own.