The sequoia trees are the largest trees on earth so you can imagine why I was excited when Liz said we were going to take a trip up into the mountains to see them. It was a pretty long drive there but it was really pretty.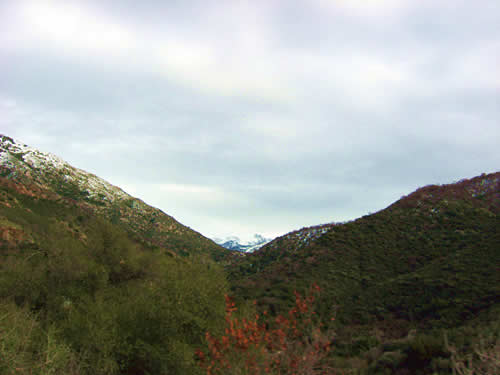 There are the mountains off in the distance.
Just before we entered the park we stopped at a cute little gift shop.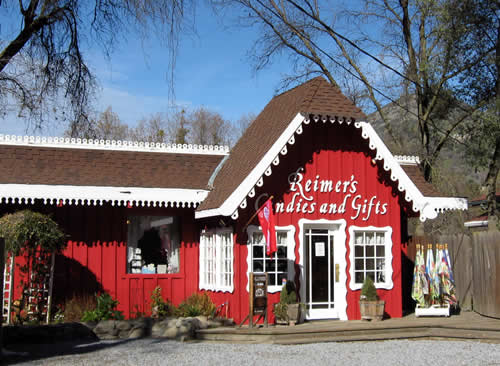 It was full of Christmas stuff. I'm not sure if that's how it normally is or if they just hadn't put the stuff away yet.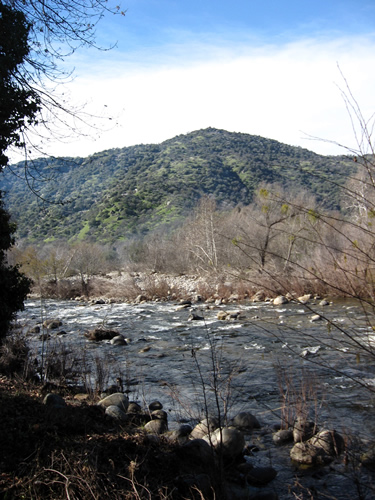 This was the view out back, one of the three rivers the town is named after.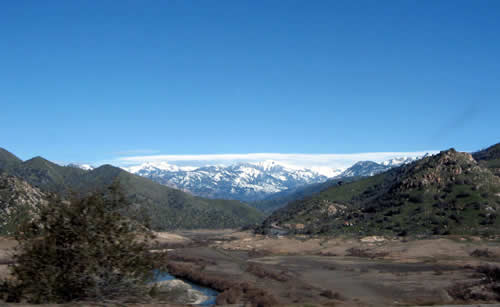 We finally got into the park. So many pretty views.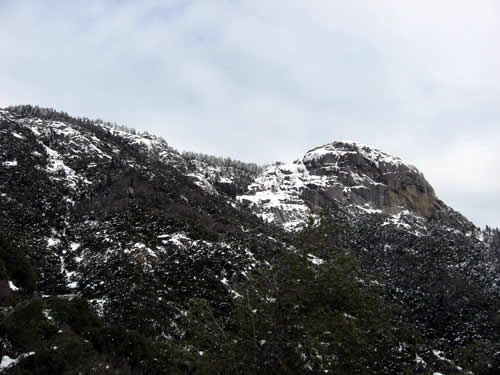 Snow!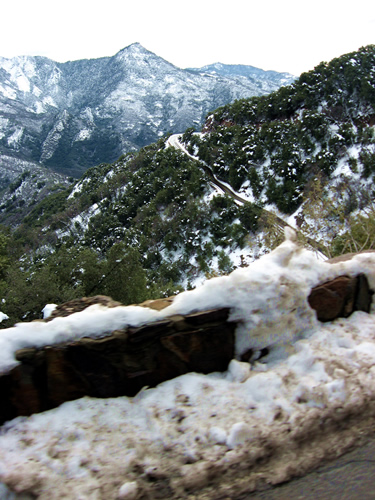 It was a long road up the mountains and into the snow.
The snow was pretty but unfortunately it meant that 14 miles up the mountain tire chains or four wheel drive was required. The biggest sequoia trees were beyond that point so we couldn't see them. There were some young sequoias just below the cutoff so we stopped and checked them out.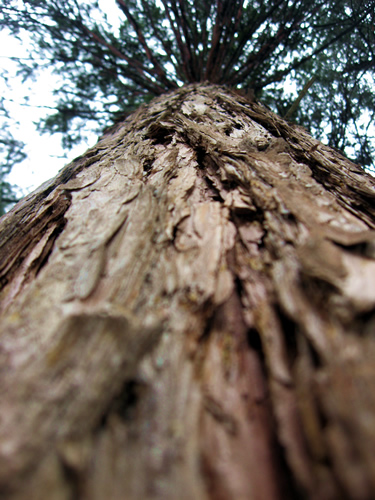 Not quite the biggest trees on earth but they were pretty impressive anyway.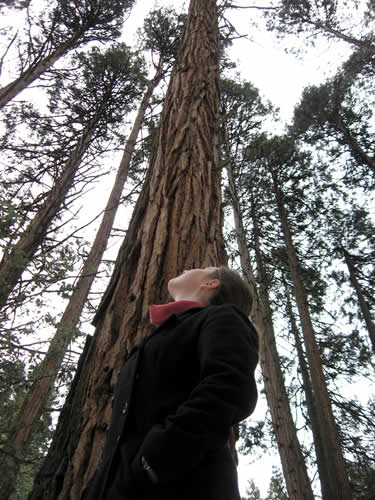 Wow, that's tall.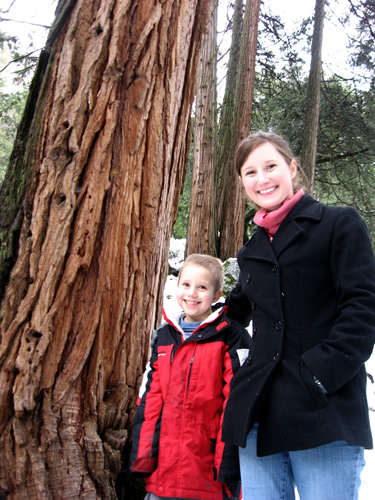 Me and my buddy.
This is how Californians get their snow fix which I, for one, think is pretty brilliant. No shoveling driveways, no scraping windows, just visit and go back to the warmer weather. Seriously, when am I moving?
Hunter missed snow. Here he is with the mini snowman that he built.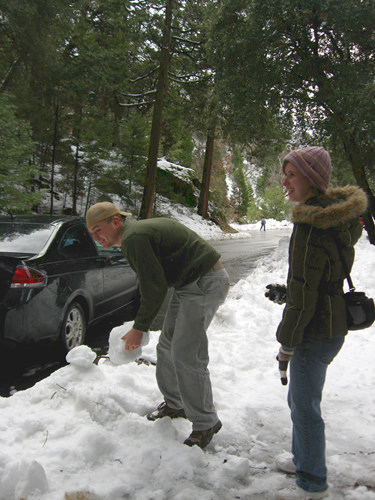 Brandon started a snowball fight with Hunter.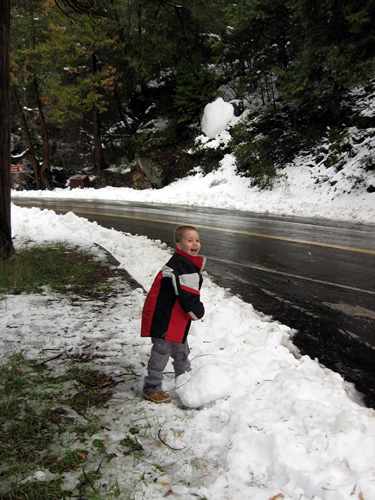 Incoming!*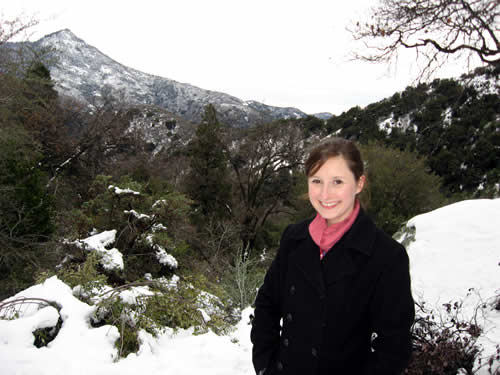 I love mountains.
One neat thing the park offered was a chance for Hunter to become a Junior Ranger. He had to complete a workbook and a scavenger hunt while we were hiking around.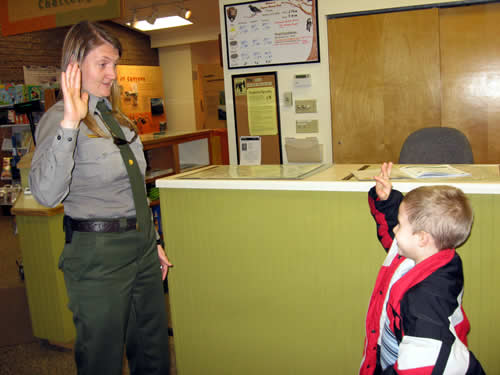 Once we got back to the visitors center he got to get "sworn in" by the ranger.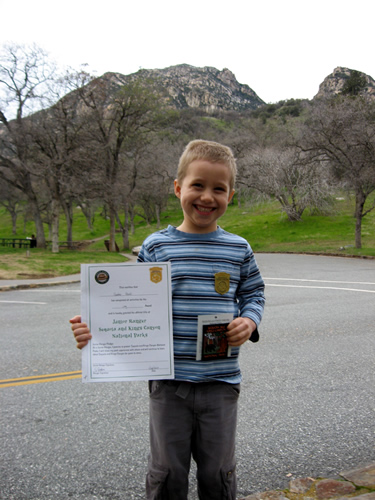 He was so proud and we were very proud of him.
Even though it was a little disappointing that we couldn't see the bigger trees it was still a really fun day trip. We talked about planning a camping trip some time this spring so we can see the trees and enjoy the trails. I'm really looking forward to it.
*How observant were you? Did you notice the actual snowball flying through the air straight at my face?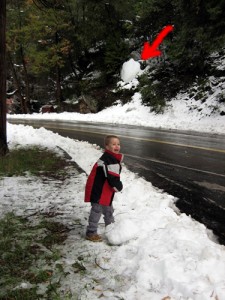 In case you were worried, it didn't actually hit me.