I've already written a little bit about my trip to California. Now that I'm home and on my own computer I want to post some of my pictures from my time there.
As I mentioned before my sister cooks a lot. It's also delicious. The first night I was there we made homemade pizza.  And when I say homemade I mean we seriously made everything from scratch.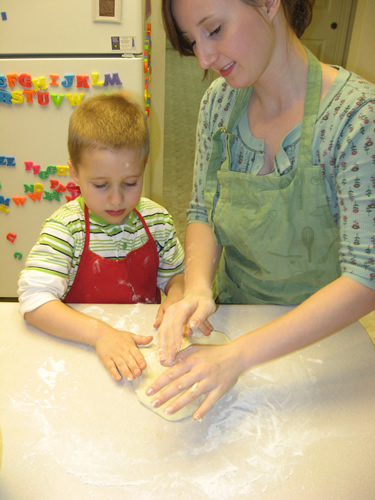 We kneaded the dough.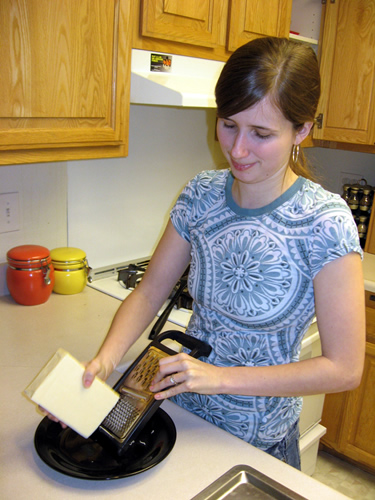 We grated the cheese.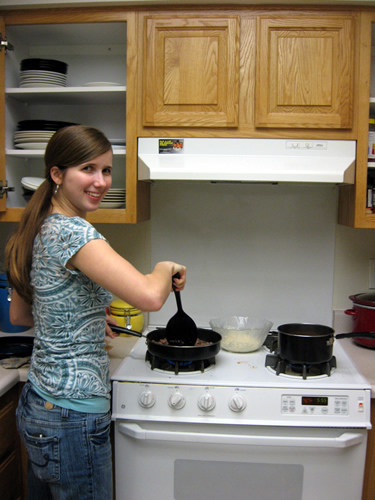 Even the sauce was made from scratch.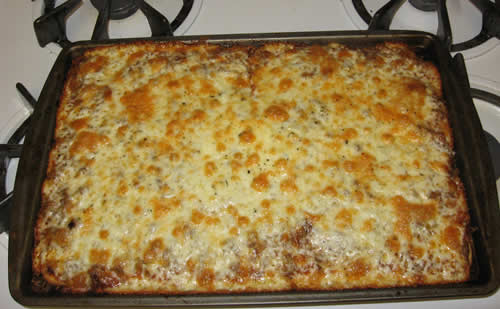 It was so good! Try not to drool all over the keyboard. *wink*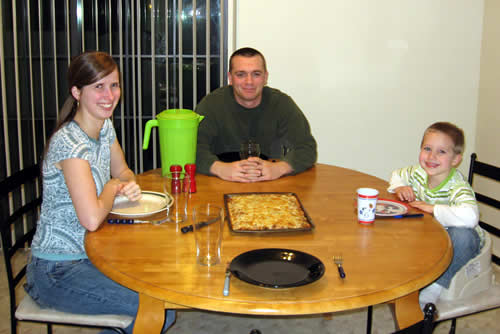 Here is the happy family, anxious to dig into that yummy pizza.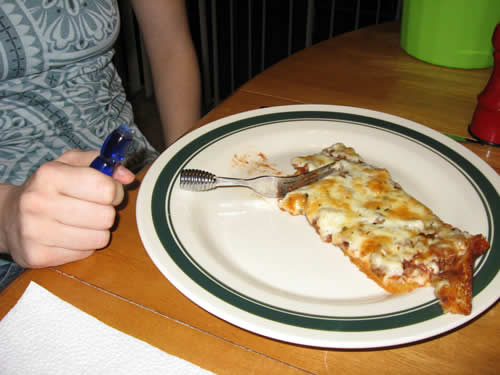 Liz liked it so much she got a little too excited and actually broke her fork in half. Look out for her, even she doesn't know her own strength!
This has given me a serious craving for pizza now. Unfortunately it'll be hard to find anything quite as yummy. Stay tuned tomorrow for a video of a prank that got played on Hunter.