As promised, here are my Cancun pictures. My friend Kelly and I went down to Cancun with two goals: relax and soak up as much sun as possible. Mission accomplished.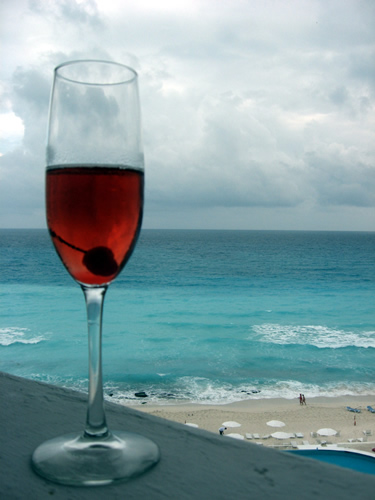 We were welcomed with champagne. Here it is sitting on the ledge of the window of our room.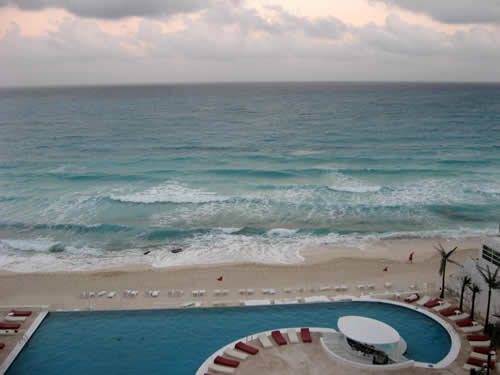 Here is a better picture of the view from our room. Gorgeous! We enjoyed the view for a minute or two and then got down to the pool as quickly as possible.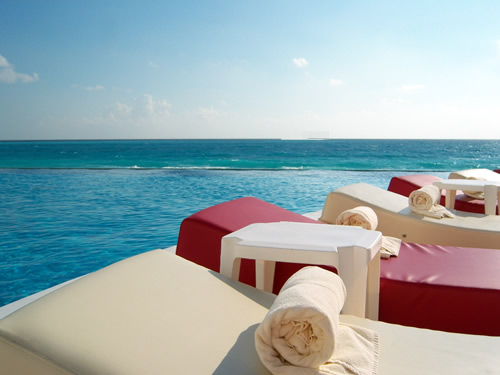 These are the chairs down by the hotel's infinity pool. We spent most of our time on them and…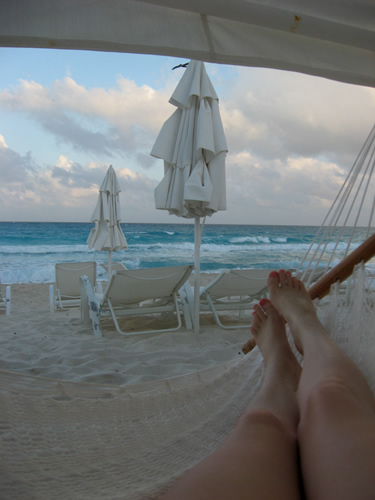 in the hammocks down by the beach and….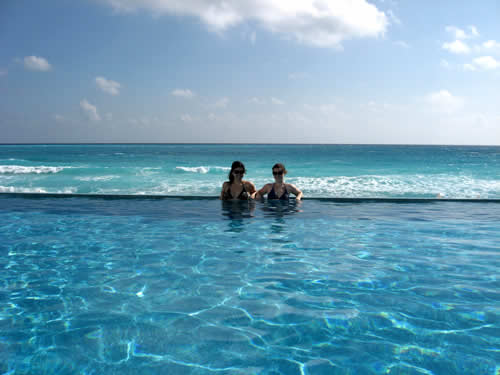 in the pool.

Me soaking up the sun and gorgeous view from the edge of the infinity pool. It was heavenly. (I realize it doesn't quite fit in my blog format but I love the picture so much I'm posting it anyway.)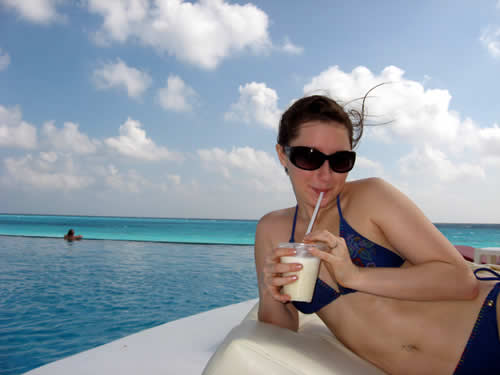 We also drank plenty of delicious, frozen, tropical drinks. Here I am with a piña colada. Don't mind my crazy hair, it was windy.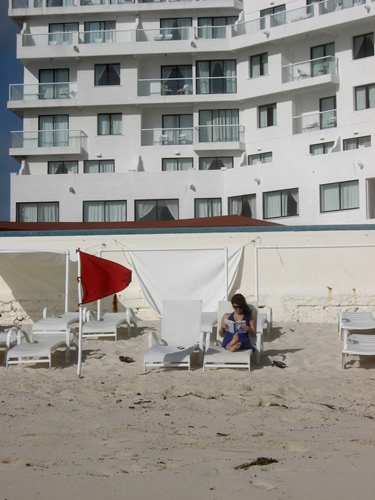 Kelly reading on the beach. That red flag means no swimming in the ocean because the the wind caused the waves to be really rough.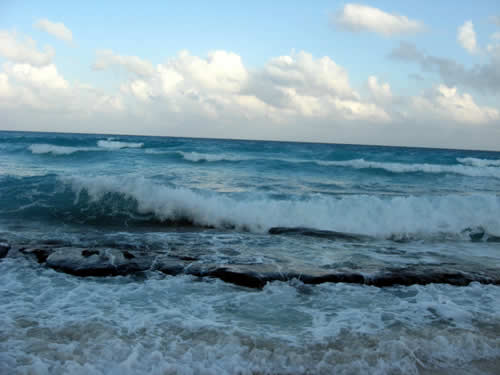 We still got to walk with our feet in the water and enjoy the views though.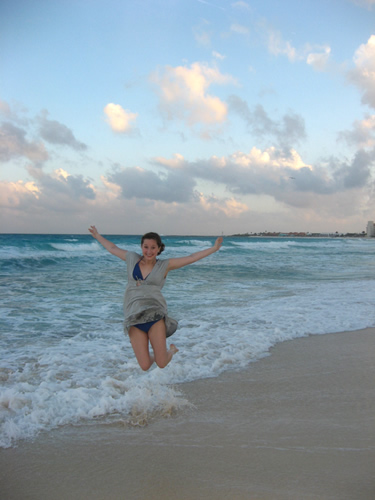 Yay for Cancun!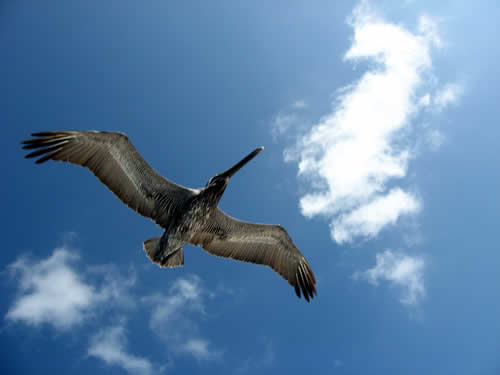 A bird flying across the beautiful blue sky.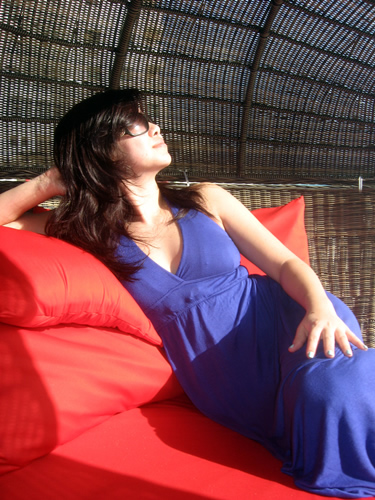 Kelly soaking up the sun.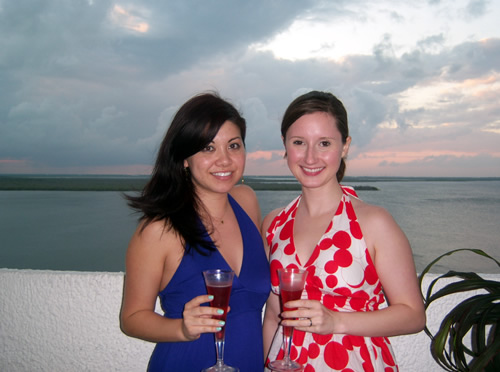 Here we are enjoying champagne while watching the sun set over the water.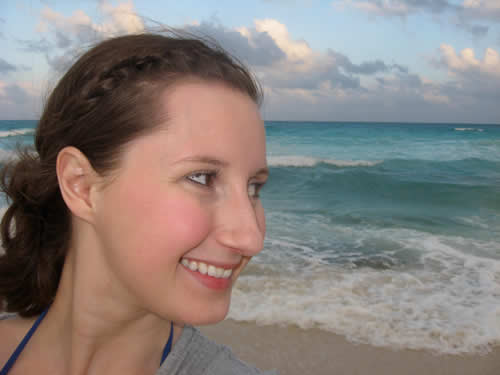 I loved every minute of my trip and left feeling completely refreshed. I can't wait to go back.