As a flight attendant it's very hard to get holidays off. This year was no exception and I was scheduled to be on call Christmas day. I actually got Christmas Eve off and then moved a few days around so that I worked a lot leading up to Christmas. I made up my mind that as long as I got Christmas morning off I would be content. When it came down to it, God smiled on me and somehow I wasn't called all day long. It was the best Christmas present I could have gotten. I will let the pictures from the day tell my story for me.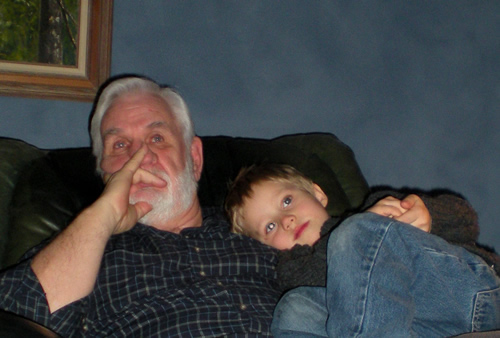 We spent Christmas eve at my Grandpa's house as is our tradition. Here is Hunter snuggling Grandpa while we were watching The Polar Express.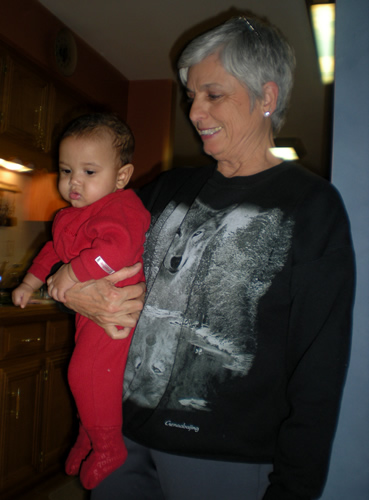 My grandma and the newest member of our family, Jordan.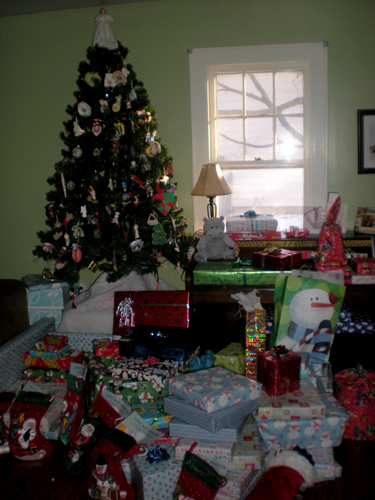 Joel and I spent the night at my parents house and this is what we were greeted with Christmas morning. My family is so blessed.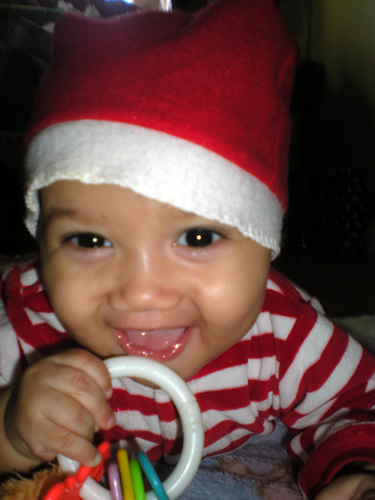 It was baby Jordan's first Christmas. Isn't he adorable?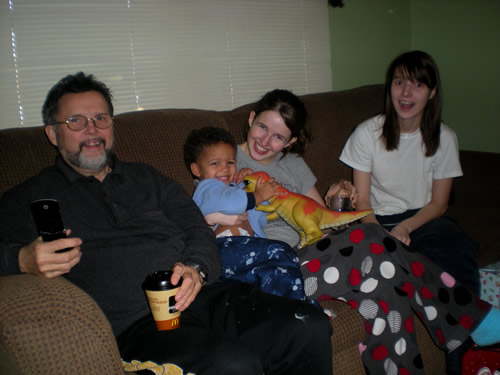 My dad, Anthony, Naomi and Bekah waiting to open presents.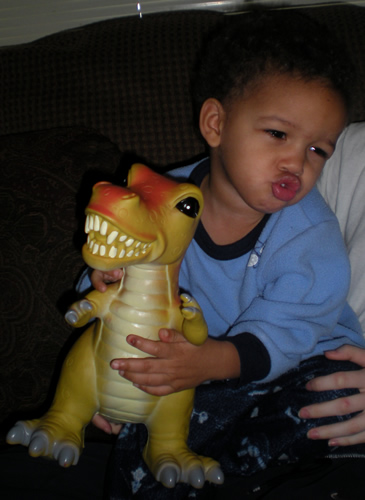 What's a dinosaur say? "Grrrrrr!"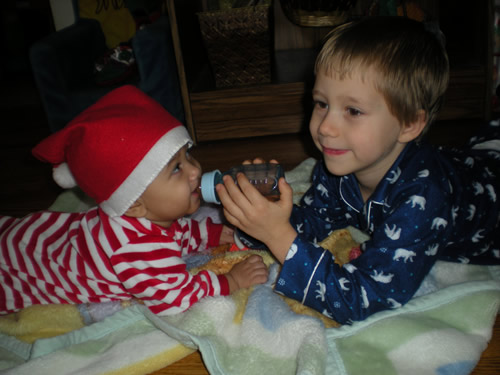 Hunter was being a helpful cousin and feeding baby Jordan.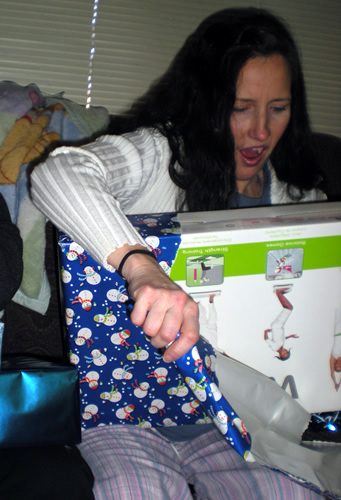 My mom was really surprised by her Christmas gift.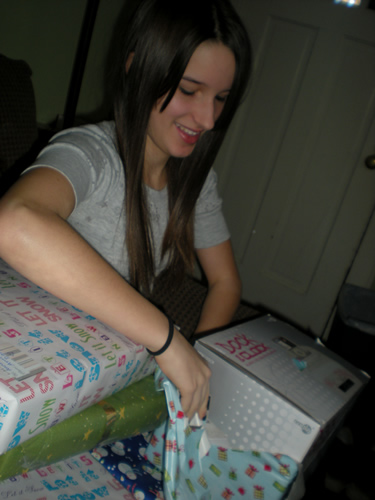 My littlest little sister Anna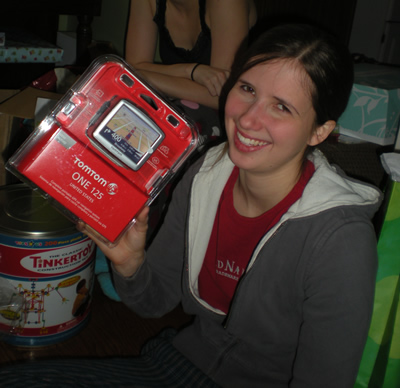 Liz has a little trouble with directions sometimes so this will come in really handy.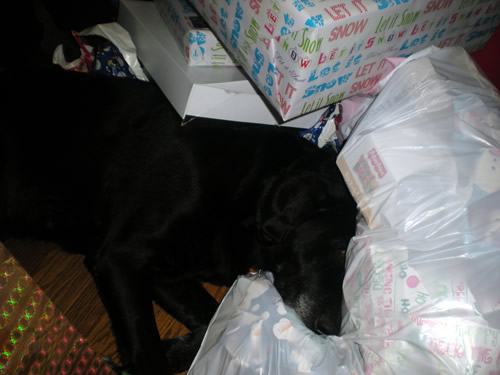 Madison was such a good little puppy and slept right in the middle of all the presents.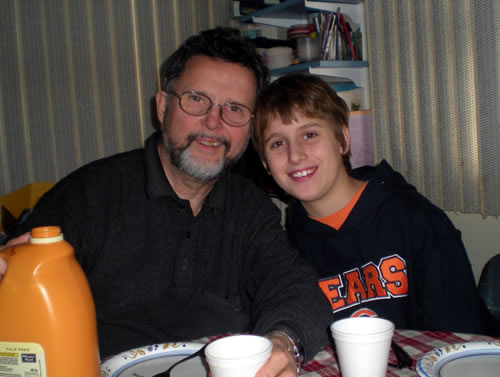 My mom made her famous biscuits and gravy for Christmas brunch, yum!
That evening we went over to my brother's house and had Christmas dinner with them.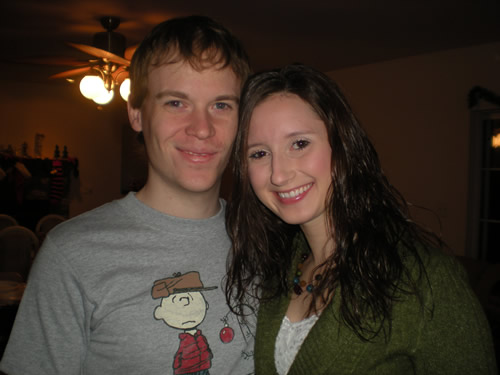 I can't imagine the day being any more perfect. I hope everyone's Christmas was equally full of fun, laughter and magic. Merry Christmas!