I turned 22 this year, and since anyone who knows me knows I don't do anything halfway I decided to do it in Japan. Ok, so the crew desk technically decided that for me but I wasn't about to argue. Plus, since I started my birthday in Japan and flew home I got a 38 hour birthday!
My crew was so awesome. Our purser was like number 300 seniority which is…about 16,000 people senior to me! She was probably the best purser I've had so far. Plus, they somehow found out it was my birthday in time to get a card that the whole crew signed for me. The purser also gave me a really pretty id lanyard.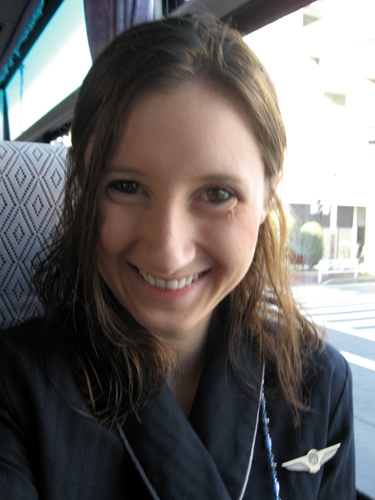 I look like a senior mama now, haha.
I also got to try the "Zen" meal on the plane which was very interesting.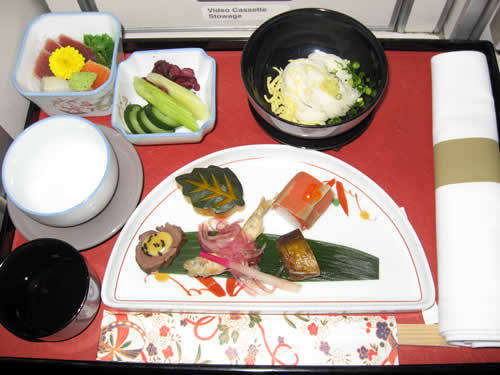 Notice the whole fish, head and all in the middle of the plate there? Mmmmm.
Once I got to Narita was when the real fun began though. I got a four hour nap on the plane so once I got there I decided to just change clothes and hit the ground running. Now, Narita is a little village about an hour train ride outside of Tokyo so pretty much the only reason people go there is because of a layover. As a result, at any given time there are about a zillion airline crew members there, so I knew I could find a good time. Anyway, I hadn't even left the hotel before I met some ANA cargo pilots who invited me to join them. We had so much fun, but I'll let the pictures do most of the talking for me.
These were my pilots for the evening, John, Matt and Jorgen (Chad was taking the picture) at the delicious Italian restaurant they took me to.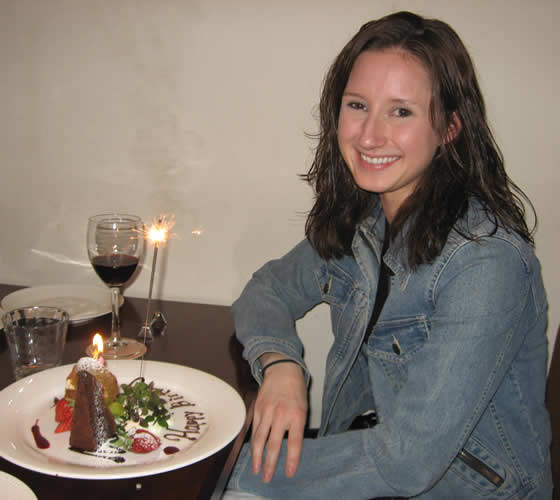 They were so sweet. They told the restaurant it was my birthday and they all sang to me. This dessert was scrumptious, by the way.
When we finished dinner Chad hit the road since he had to fly in the morning. We then did a tour of all the night spots in Narita.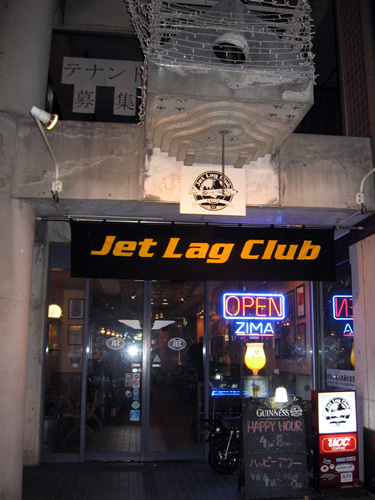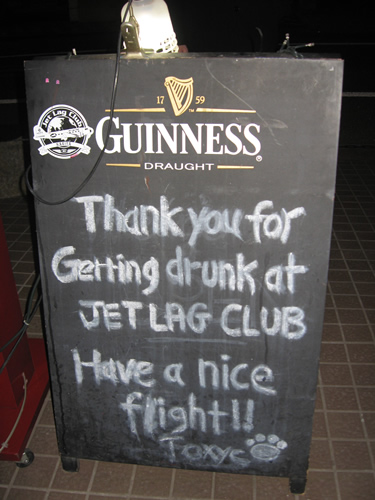 First we went to The Jet Lag Club for a drink. I told you this town was all about the airlines.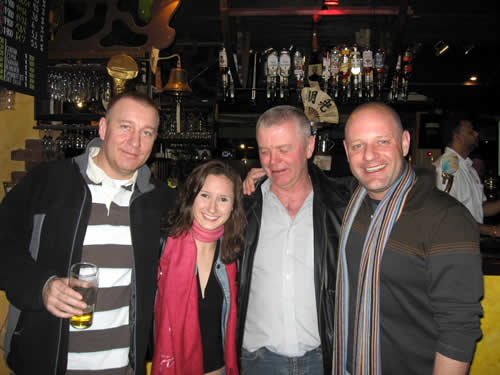 Next was The Barge Inn. The story I was told about this pub is it was founded by Richard Branson, the owner of Virgin Atlantic. The name is because of how the Japanese tend to pronounce Virgin…Barge Inn, get it? Whether that's truly how it got it's name or not I don't know but I think it's funny. Plus, it's a nice pub to hang out in and they usually have live music so it's a really neat atmosphere.
We left there and on our way to our next destination the clock struck midnight.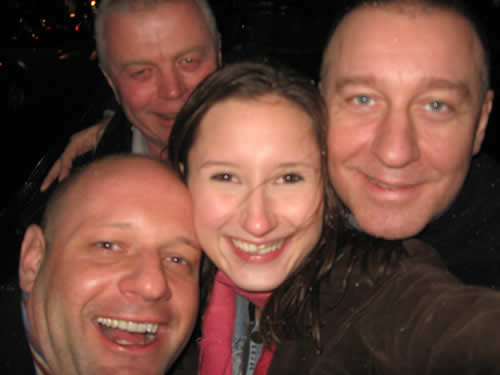 It was officially my birthday, yay!
Our destination was The Cage, which is a tiny karaoke bar.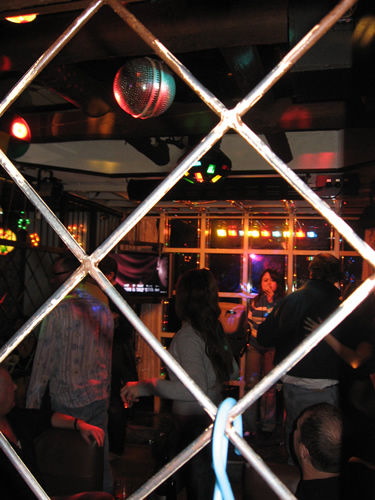 It's named the cage because the inside looks like this.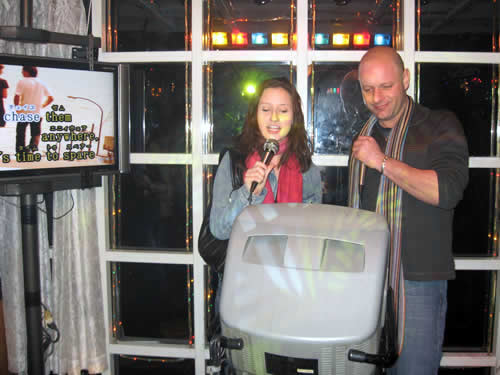 This was my first time singing karaoke and what better place to do it than Japan?!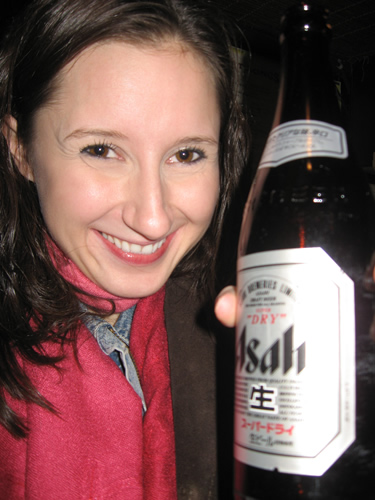 Me? Drink beer? Yeah… I tried but even Japanese beer which is not too bad, is not my thing, sorry.
Finally, we decided to call it a night and when we came out it was so beautiful outside.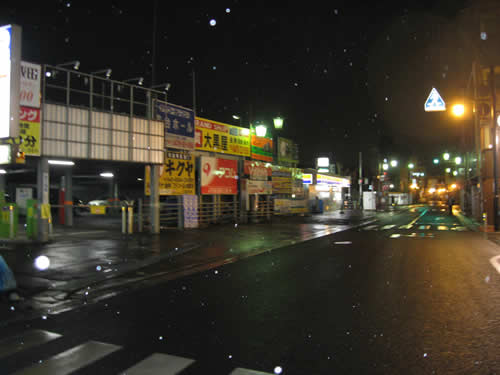 Apparently , it almost never snows there so this was a treat.
Honestly, this whole birthday was a treat and the best part was when Joel completely surprised me by being outside of customs with a beautiful rose when I arrived in D.C. I thought he was in Chicago! Thank you everyone for all the comments, messages and emails. You have all made this a very special birthday for me. *smile*