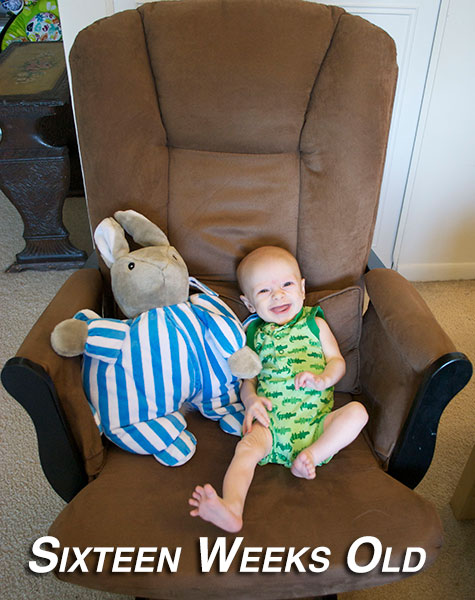 This past week started with the best sound I've ever heard in my life. Wesley's first laugh.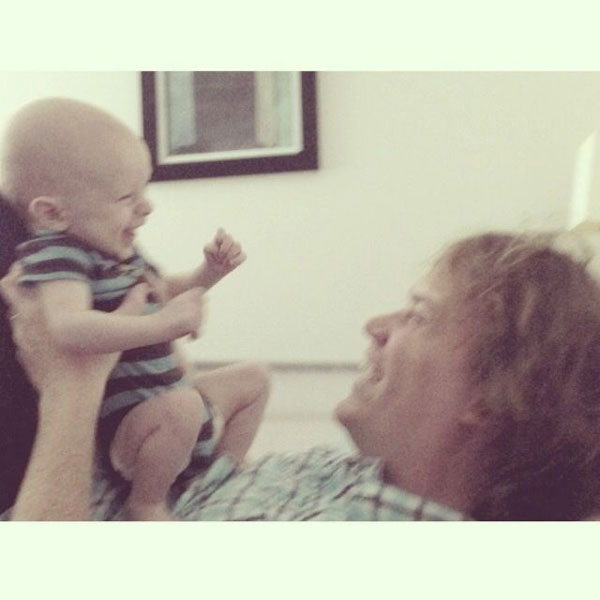 There is video but it's long and not edited so it will have to wait. Trust me though, it's the Best. Sound. Ever.
The next day we picked up a weekly visit to my grandparents' house that we hadn't been doing since Wesley arrived.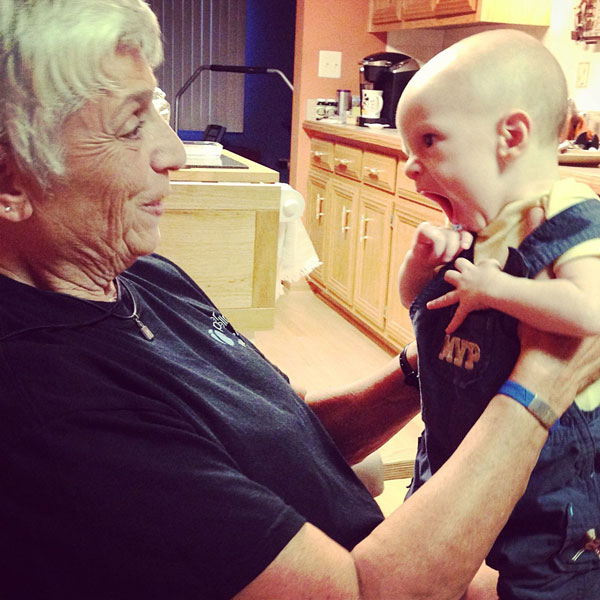 It was so good to see them and have dinner and watch a movie. I love that they live so close so we try to take advantage of that as much as we can.
Then this weekend we had my dad over.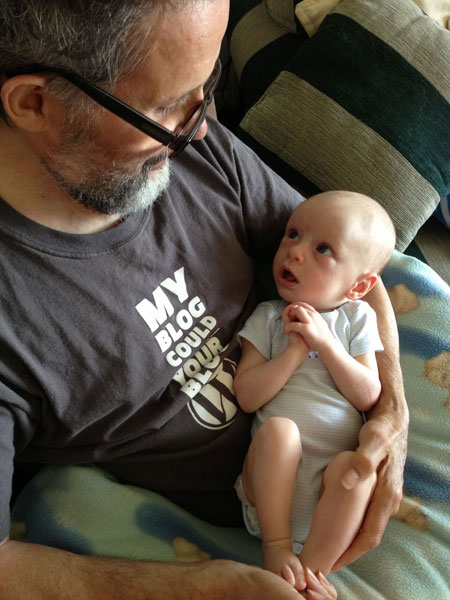 It was nice to let Wesley bond with him a bit. Unfortunately it ended in a trip to the hospital for my dad so that was sad. He's stable and he'll be okay I think. I just wish he was healthy and back to  his old self.
Other milestones:
Wesley has decided that I can't make him do tummy time. Nearly every time I put him down on his tummy he rolls over a minute later. Silly kiddo.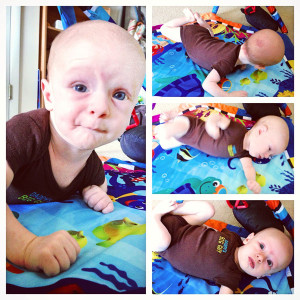 And just a couple of my favorite photos from the week.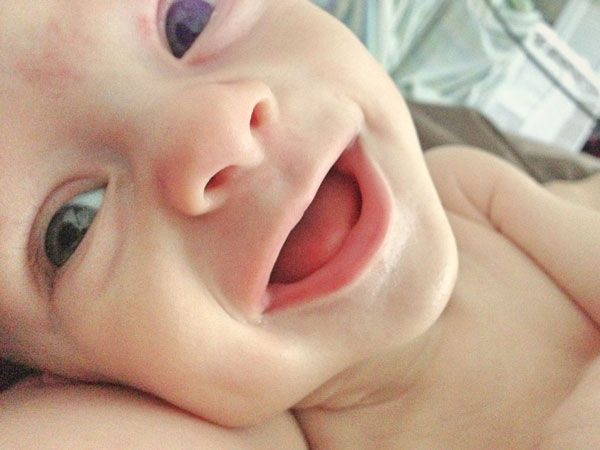 This is what I wake up to every morning. Lately I open my eyes and he's just staring up at me smiling. Melts my heart every single time.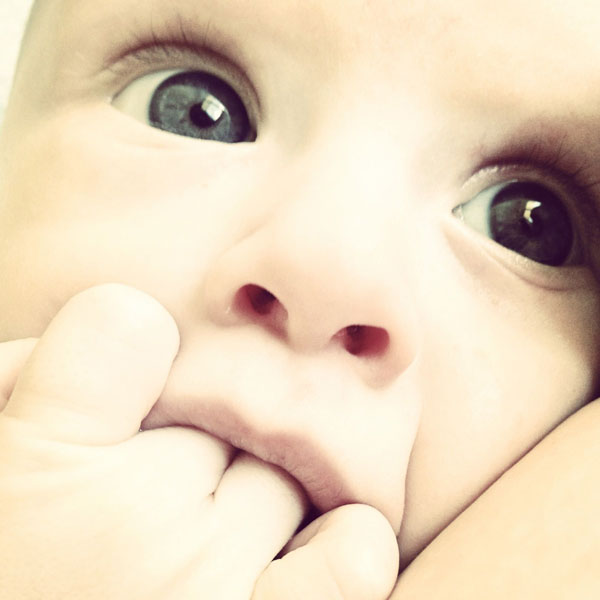 I know I might be biased but I think I have the most beautiful little boy in the world.