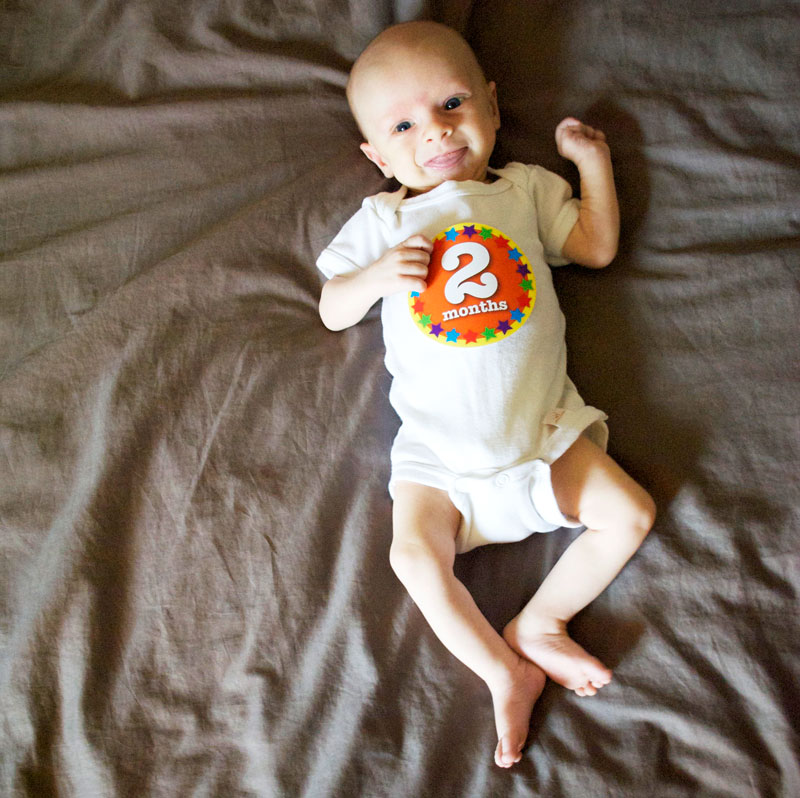 Weight: 9 pounds 12 ounces
Length: 23 inches
Clothing size: Newborn for onesies still. His newborn sized pants are too short on him but the 0-3 month pants still look too big. He has grown into the rest of his 0-3 month a little more. They're still big around the waist but he's growing into them little by little.
Diaper size: Size 1.
Sleep: He's awake a lot more during the day. He still takes at least one long (2-4 hour) nap during the day and several shorter (20 minutes- 1 hour). At night he usually falls asleep around 8, dream feeds at 11 or 12 when we go to bed, up at 5 or 6 again to eat and get changed and then is either up for the day around 7 or cat naps until 10 or so. Twice he's slept even longer, once 7 hours and once 8 hours. I have zero sleep complaints. Zero.
Approximate number of photos I've taken of Wesley: 1,700+
Approximate diapers changed: 300+
He's still our little peanut but he's growing, healthy and is the happiest baby ever.