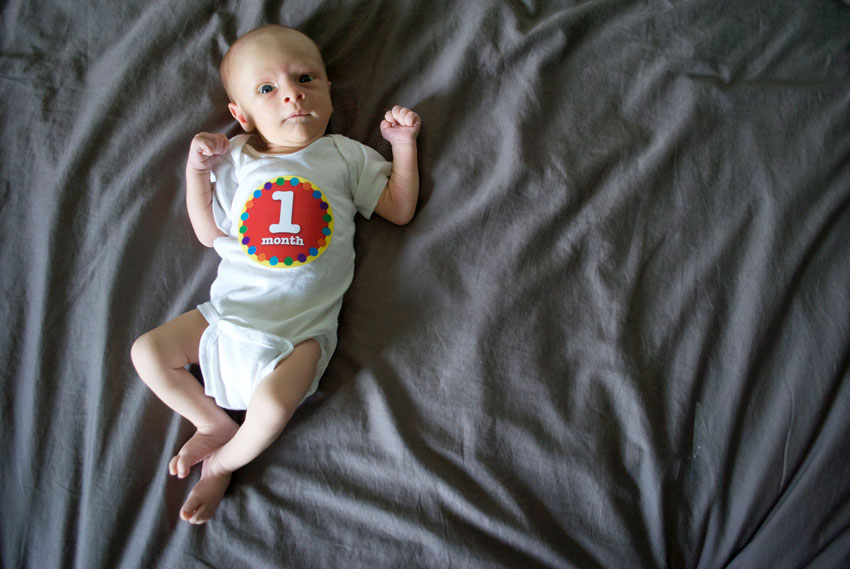 Weight: 8 lbs 11oz
Length: 22 1/2 inches
Clothing size: Newborn for onesies and pants. He's officially too long for any of his footed clothes that are newborn sized. The 0-3 months size kind of swim on him still though because he hasn't chunked out yet.
Diaper size: Newborn. We've tried going up to size 1 a couple times but they're still comically big on him, although less so than they used to be.
Sleep: He takes 4 or 5 naps a day. At night he generally sleeps 3 to 4 hour stretches at a time, usually totaling 8-12 hours before he's up again for the day.
Approximate number of photos I've taken of Wesley: 1,300
Approximate diapers changed: 320+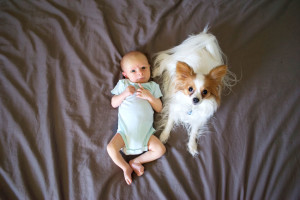 Don't know how I got so lucky to get such a sweet, happy little peanut. Happy one month, mister dude.