If you are like me before I'd gone to the auto show you probably can't understand how miles of cars for hours could be interesting. I mean, that's basically rush hour, right?
Except it's so much fun. I'll let the pictures convince you.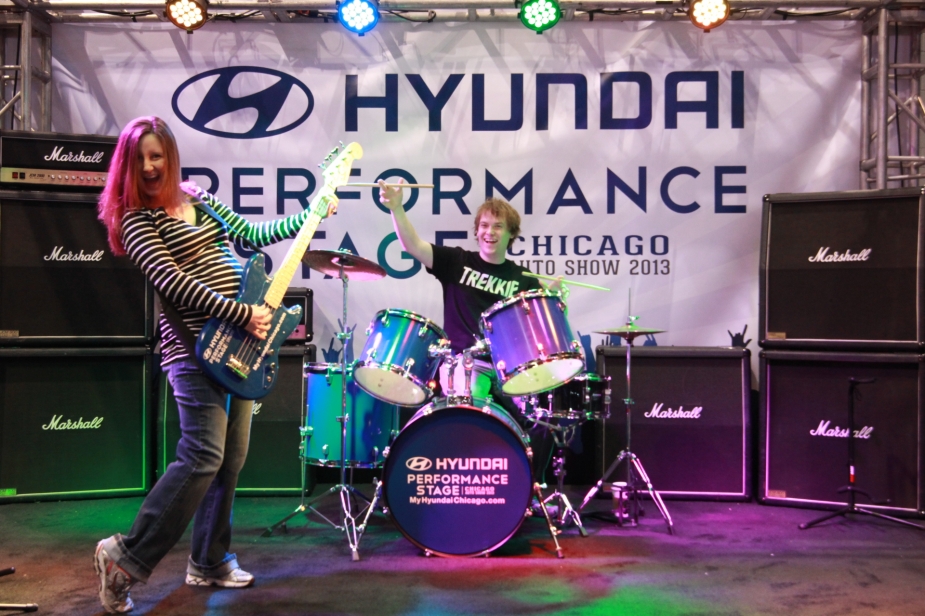 We're the nerdiest rockers. Or the rockingest nerds…

Photobooth!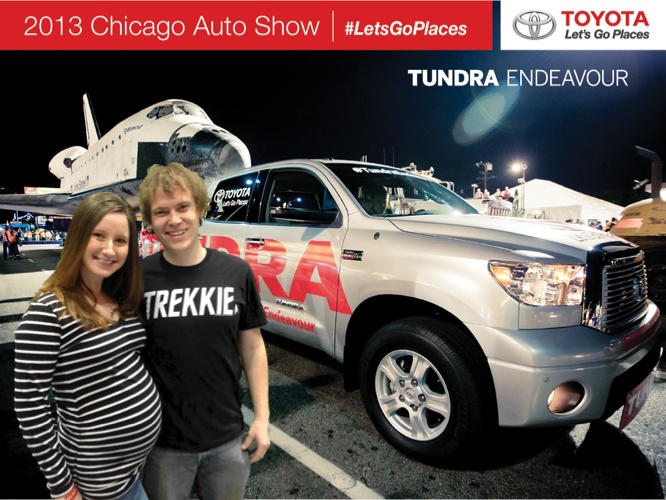 Joel's shirt seems extra appropriate in this picture.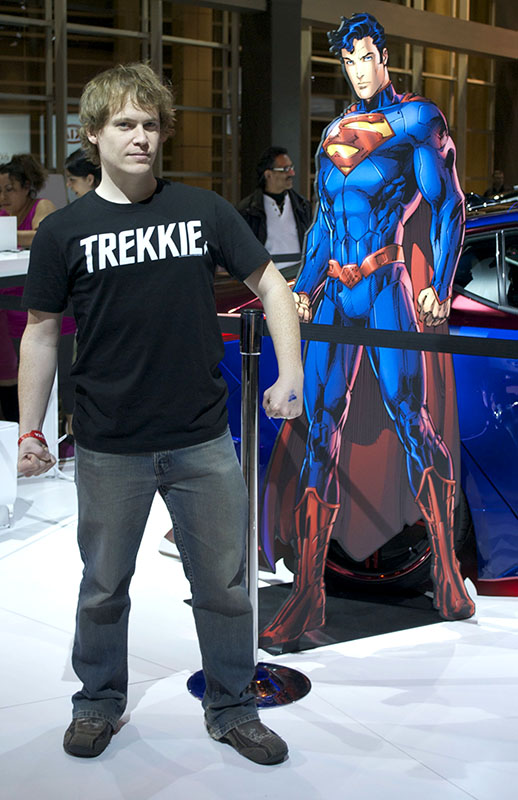 Trek meets DC. (p.s. I wish I would have gotten a picture of the actual Superman car because it was ridiculously awesome. I was too distracted with making Joel do cheesy poses. Oops.)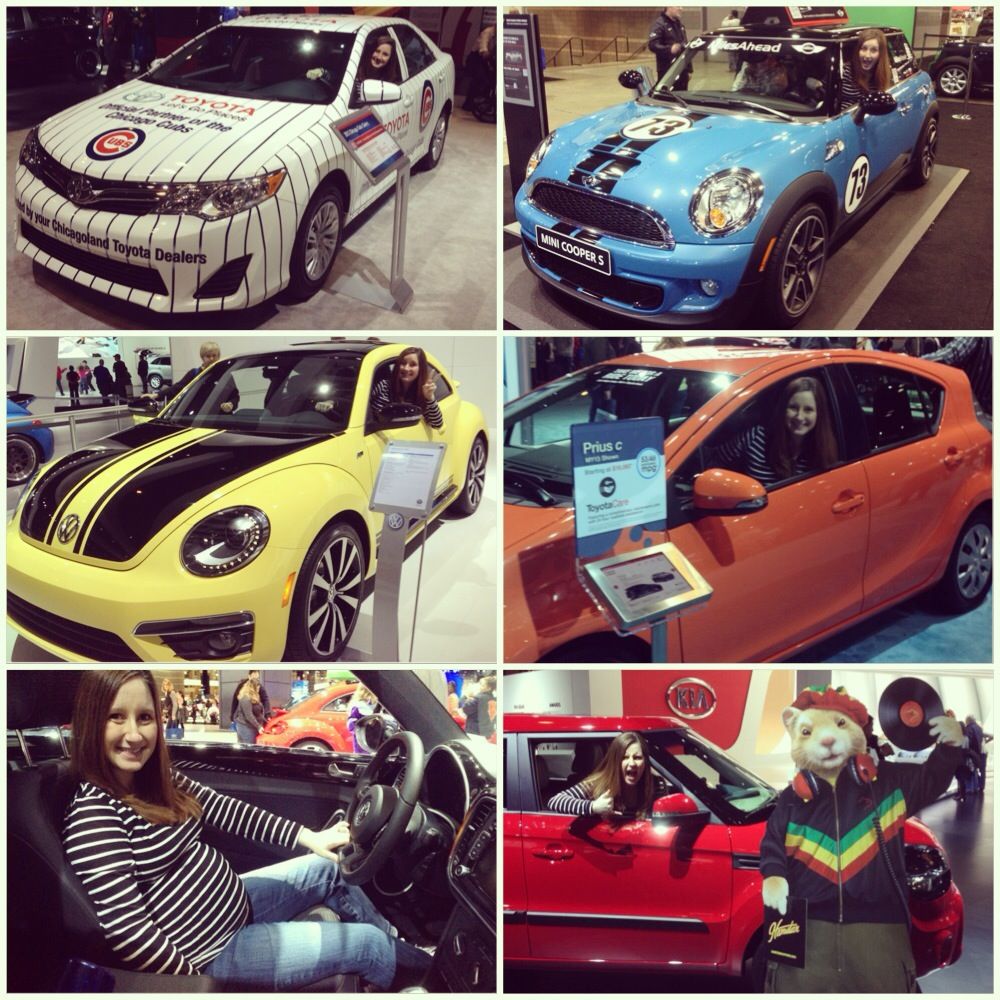 I have no idea why sitting in cars is so much fun. But it is!
Joel being super classy. Ahem.
Remember my dilemma about whether or not I should rent a wheelchair? Yeah, I didn't get one. It just felt too silly, especially with a bunch of 80 something year olds walking around just fine (mostly in the Cadillac and Lexus areas. What?). We just went at an easy pace, I wore ugly gym shoes and I sat down. A lot.
Loungin' like a boss.
A lot of my sitting was in cars. Although the getting in and out with my giant belly wasn't always the easiest.
My only complaint was I couldn't do my favorite event at the auto show, the Jeep off road simulation track.
"Not recommended for women who are pregnant." Annoying.
It was such a great time, as it is every year, even if I couldn't ride in a Jeep going over a couple bumps at five miles an hour. Not bitter. Nope.
Seriously though, I'm not a car type of girl necessarily but the auto show is always a blast. I can't wait to take our 11 month old little guy next year.