One of the girls that I met in my book club invited me and a couple other girls to a Cubs game. Her dad has season tickets and since he wasn't going to use them this evening he let her have them. They were great seats. I've been to several Cubs games but never nearly this close. The players actually have faces. Who knew?!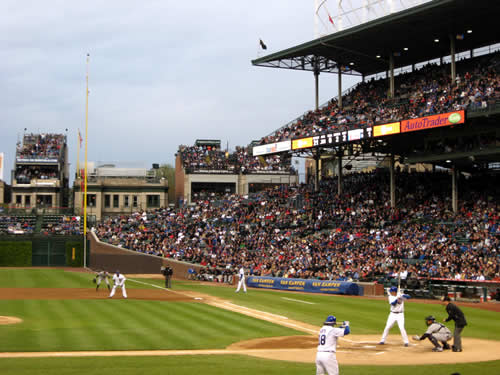 The seats were great but the real reason I go to baseball games is for the company.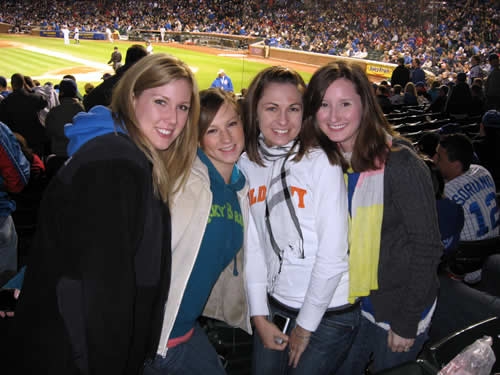 Good times.
Notice the sweaters? It's May. I don't think Chicago got the memo though. It was pretty chilly but that sweater I had on is super warm and I was very comfortable the whole evening. Poor Carrie is from California though and was freezing. We checked out the gift shop but, as expected, sweatshirts and jackets were $75-$100, a blanket or t-shirt was $50. I love the Cubs but really? No thanks. Anyway, I'm glad I didn't haul my coat around like I was considering because I stayed very comfortable without it. Win!
Speaking of win, the Cubs actually won tonight! Just the icing on a really great night.