Joel and I went to the Chicago Auto Show today. It my first time so I wasn't quite sure what to expect. I'm not really a car person but I thought it could be interesting and since we were given the tickets I figured if it was boring we could just leave. Well it was the opposite of boring, I had a blast. We ended up staying for 7 1/2 hours! Even staying that long we still didn't see and do everything. Honestly we probably could have spent another 7 hours there if we hadn't been so exhausted.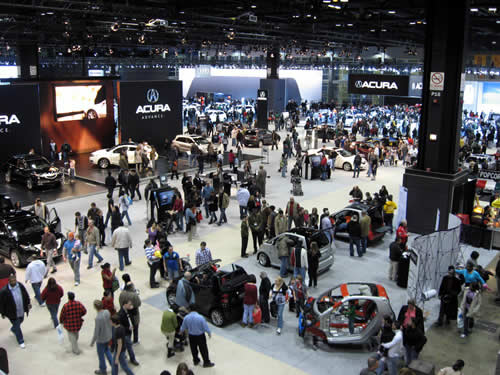 This is just a fraction of one area of the show. It was enormous. As you can see it was really busy since it was the second to last day of the show.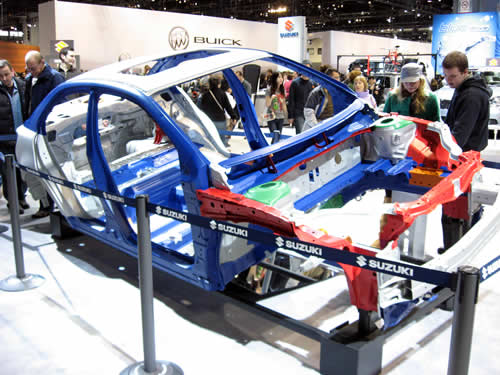 This is the DIY Suzuki…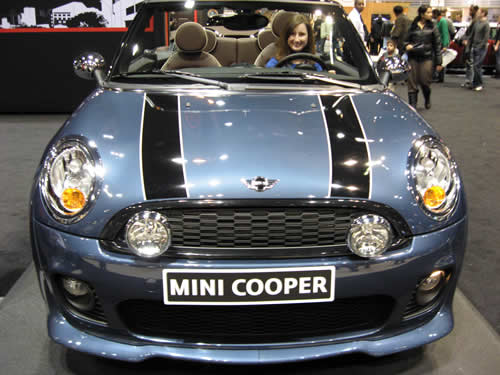 I love me a pretty Mini Cooper.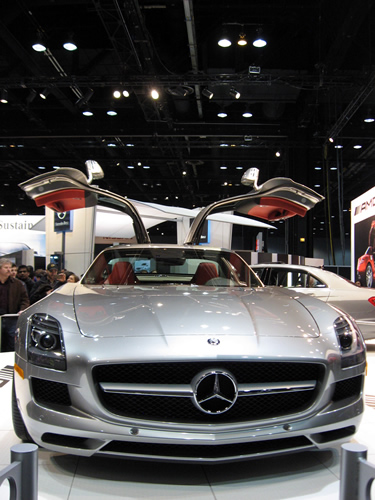 Note: this car does not actually fly.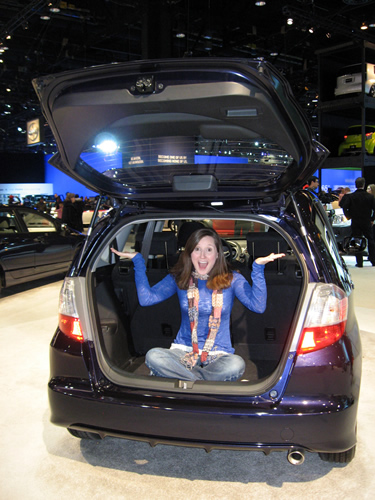 I fit… in the Fit… *giggle*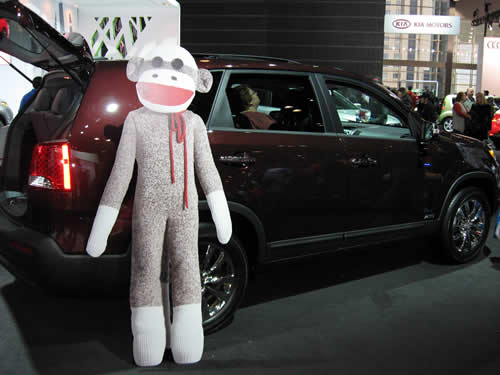 Remember that Superbowl commercial?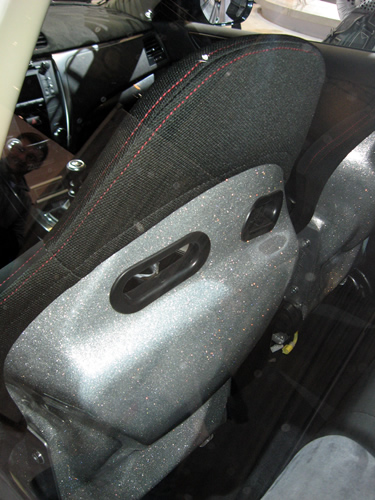 This car had sparkly seats! I might have squealed a little.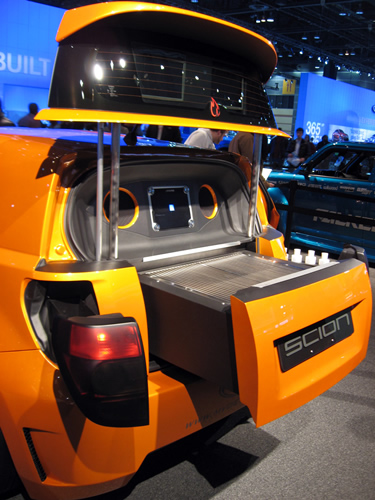 What you're looking at is a grill, and I'm not talking about what bugs usually die on. This is a fully functional grill. Also included, a mini fridge and sink. This is the ultimate tailgating machine.
Nice thing about the auto show is you are introduced to new cars and find out which ones are nice and which ones aren't nearly as cool as they look. This Toyota was a dud.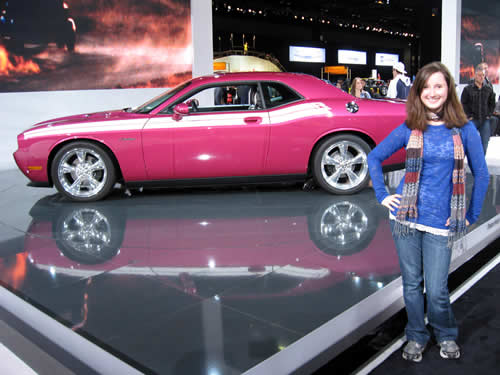 I think Joel liked this car more than I did. Shh! Don't tell him I told. *wink*
We aren't in the market for a new car right now but we got some great ideas for when we do start to look and we had a great time in the process. Hopefully Joel and I can make The Auto Show a yearly tradition.
Stay tuned tomorrow for a video of the Jeep test course we got to ride on. Watch Joel and I get whiplash!