We have a dog, but sometimes I'm pretty sure she thinks she's a kitty.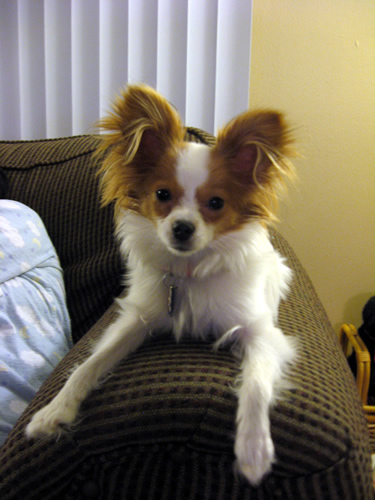 She really likes to climb on things. The only thing I worry about is I'm not sure she'd land on her feet if she slipped.
Other times I think she thinks she's a human being.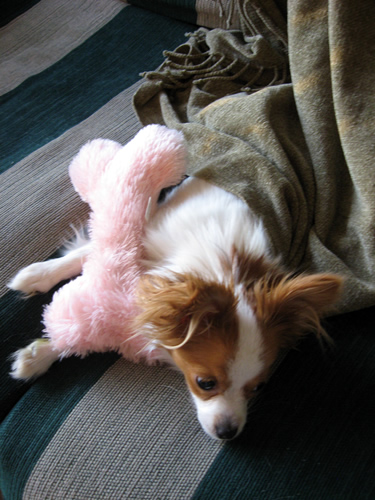 She covered herself with that blanket and she uses that pink bone as a pillow.
And then there are times when she definitely acts like a dog.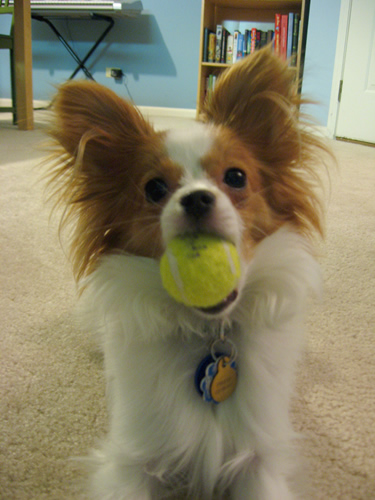 Cat, person, dog… Whatever. She's my baby and I love her.