While at the Auto Show we got a chance to ride the Camp Jeep test course. It was a series of obstacles and were designed after real life off road trails.  We had to wait a good hour and a half (with the world's most annoying family behind us) but it was a lot of fun.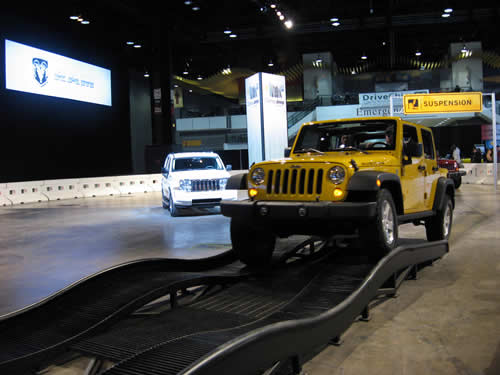 A bumpy track and….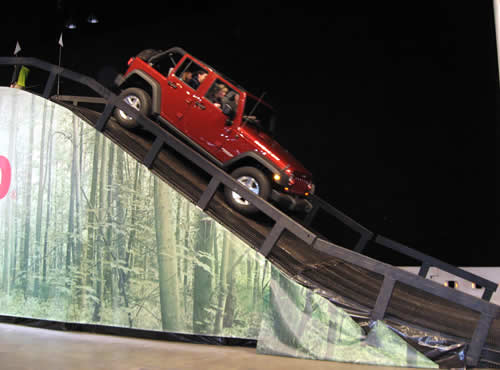 A 20 foot hill with a 35 degree angles were just a couple of the many obstacles.
Here is a video of the full experience.
And yes our driver did say I have a "round butt". Um…. thanks?