The other day I got a message from Ineke, my former employer/host mom in Rotterdam. She was asking me when I was planning to visit them since Caroline was missing me a lot. I was feeling a bit spontaneous and the flights were wide open so I asked if they had plans that weekend. That was Wednesday. Friday we were sitting in first class, sipping champagne on a flight to Schiphol International Airport. An overnight flight and quick train ride later we were downtown Rotterdam.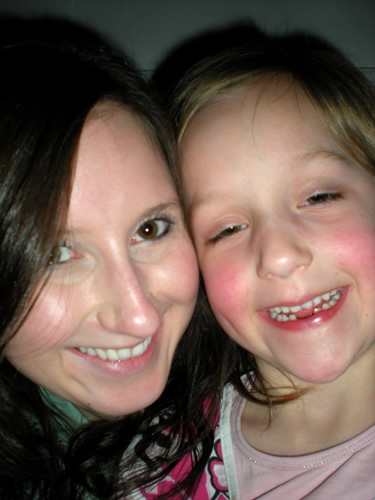 Caroline and Me, we missed each other!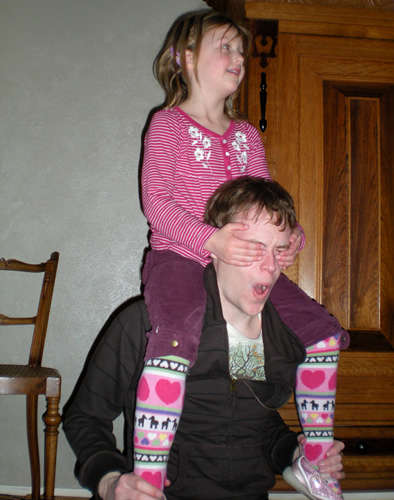 She and Joel had a lot of silly fun too.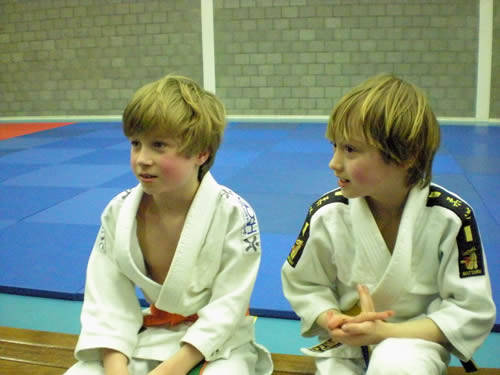 We got to watch the boy's judo exams Saturday afternoon. They both did very well and passed to the next level.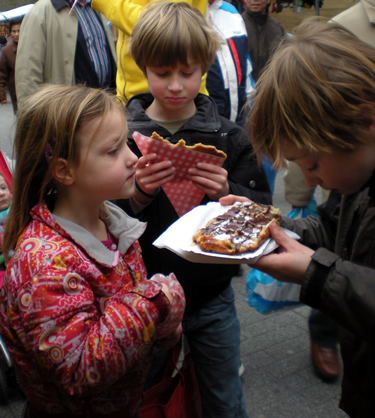 We also went with Ineke and the kids to the market and enjoyed some delicious Dutch treats, yum!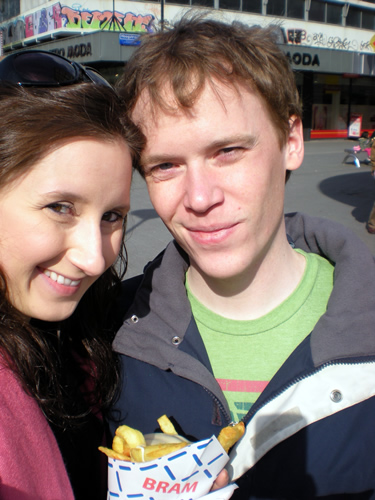 Nothing is quite like some delicious patat.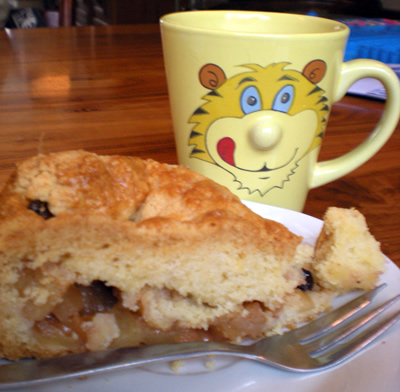 Speaking of Dutch treats, Ineke's apple taart is to die for!
Sunday the weather was sunny and warm..ish so we decided to take a trip to Hoek van Holland.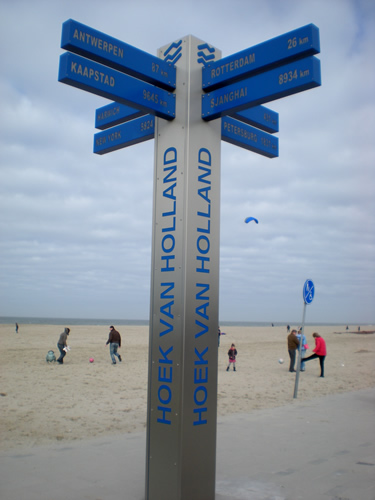 Not quite so sunny and warm once we got to the beach but it was still windy.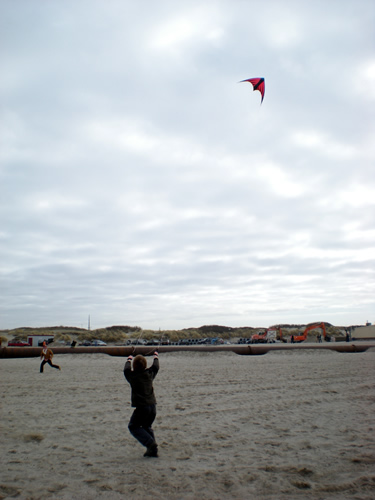 It was a little too windy, this is one of the short times the kite actually stayed in the air. Most of the time it would go up and almost immediately come crashing back to the ground. Actually, the kite probably came crashing down shortly after I took this. For the boys it was pretty frustrating but it made for some really funny video footage.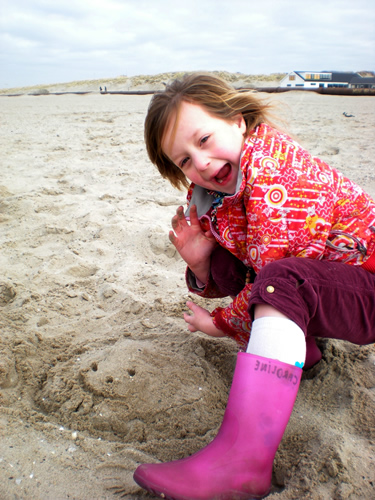 Building a sand castle.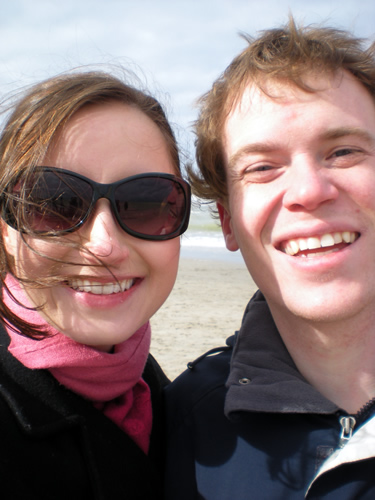 Happy couple. Can you believe it had been almost four years since we were last in The Netherlands together?
It was a really fun trip full of good food and even better company. I love my Dutch family and I wish they weren't quite so far away. At least my job makes them seem a lot closer. *smile*