This weekend I went to Chicago's Museum of Science and Industry with some of my family to see their Christmas Around the World trees.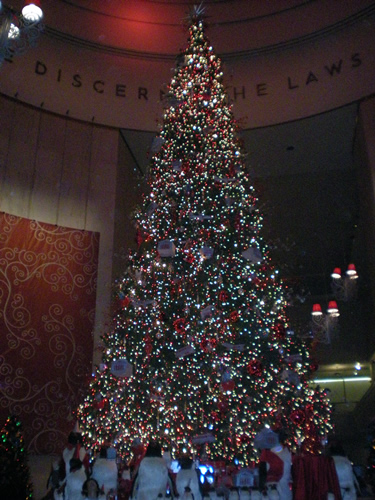 The main tree in the center of the museum.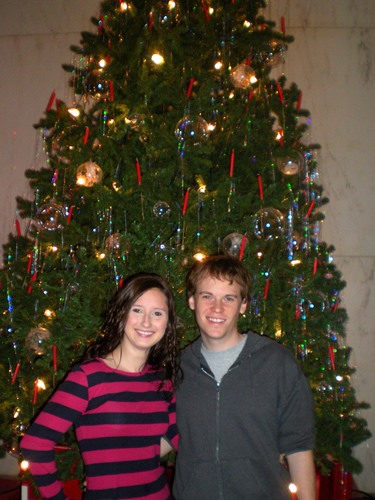 Here are Joel and I in front of the disappointingly boring Swiss Christmas tree. Eh, oh well.
After checking out the trees we Fast Forwarded to the Future!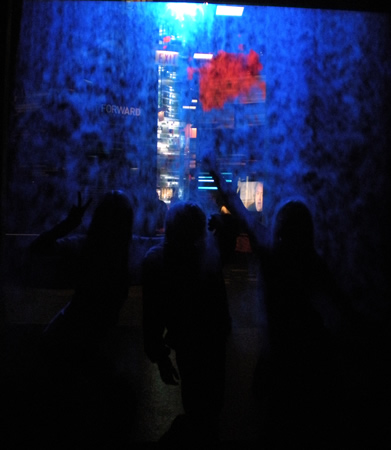 Bam!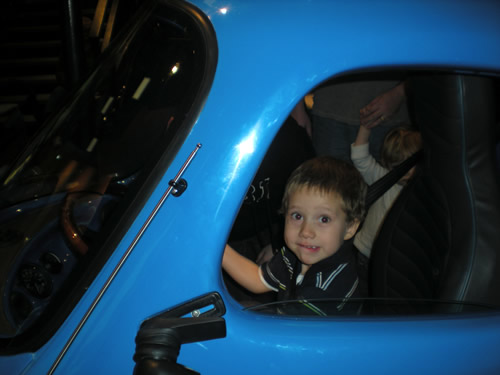 This is where Hunter was caught driving without a licence, oops! Luckily he got off with a warning.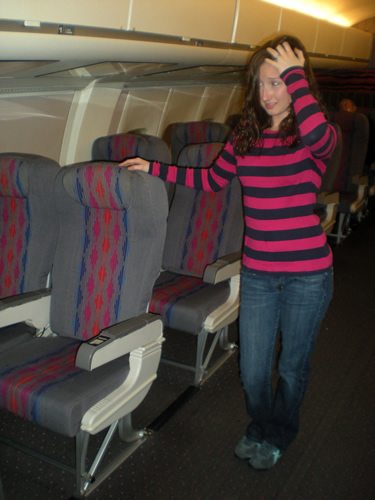 When we came back from the future I realized my work was following me. Can't I have one day off without being on an airplane?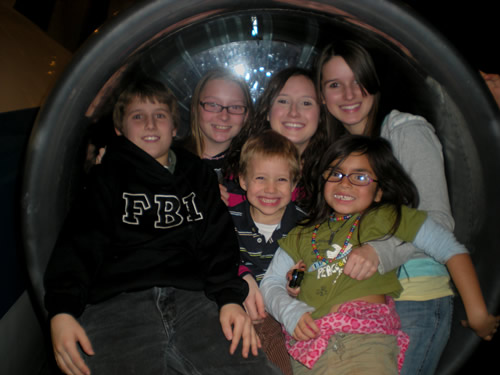 If you're a Staub you know how to CHEESE it up!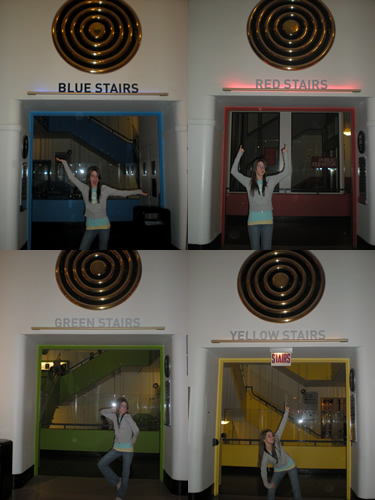 Speaking of cheesing it… My little sister Anna was extremely amused by the different colored stairs, especially the BLUE stairs.
That was my weekend. It's always nice spending time with my family especially the ones I don't see that often. Love you guys!! *mwah!*