One of the privileges of being a DINK (dual income, no kids) is the ability to, once in a great while, really splurge. Our most recent indulgence was a pair of tickets to see the material girl herself, Madonna, live in concert this past Sunday at the United Center.
Let me just say, worth every penny. She was ah.mazing. She makes my list of top five best concerts ever, possibly top three. She has an amazing voice and is in better shape at fifty than I have been in my entire life. She danced and sang her heart out and absolutely blew me away. At one point she was singing and dancing while doing double dutch. Seriously ah.mazing.
The only thing that was unfortunate is that the tickets were adamant that no cameras were allowed so the only picture I have I took with my iPhone.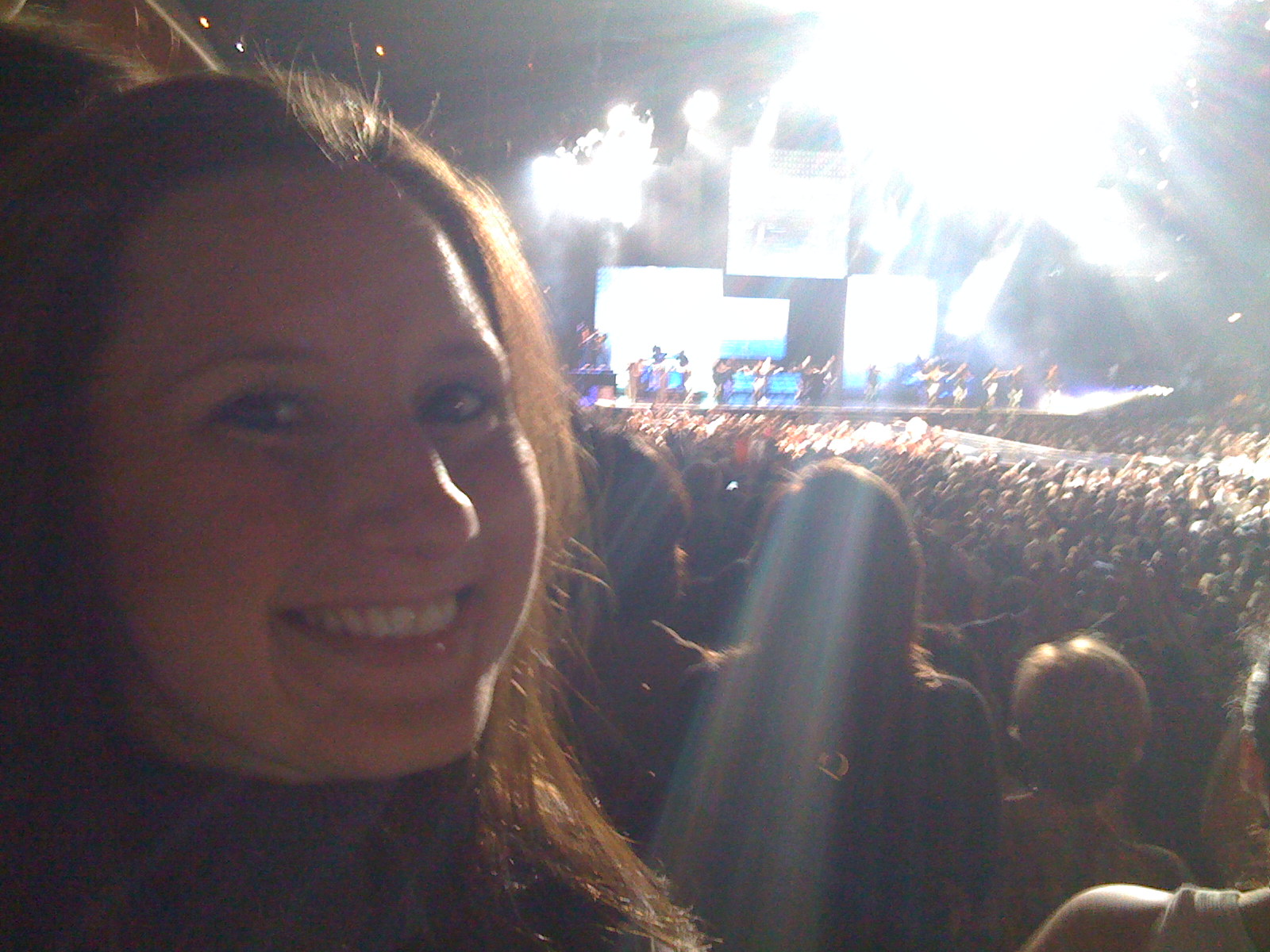 Could be anyone on that stage, but trust me, it's Madonna.
It was such an amazing experience seeing a rock and roll legend live in concert. I would do it again any day… just so long as I'm not buying the tickets.
Edit: She played this video during the concert and it was definitely a highlight for me. Watch and think.