Being a flight attendant is one of the best jobs in the whole world, in my opinion. Getting to be a flight attendant is not easy though. First of all, everybody wants to be a flight attendant. Admit it, you know you wish you had my job. In fact, well over 200,000 people interviewed to work for my company as a flight attendant last year. They only hired about 2,000. Not crazy good odds. Then, even if you make it through the interview process, the job is contingent on passing several physical and background checks and successfully completing training.
Training is an intense seven weeks of living in dorms while learning everything from how to serve a coke, to how to deal with any kind of emergency and everything else in between. You have to meet lots of requirements and pass several tests in order to graduate. It's long hours, early mornings and fairly stressful. My class started out with 46 people and only 31 graduated. It was a lot of fun though and I made some good friends and great memories in the process.
In order to give you a little glimpse into the whole process, I've decided to post some pictures of my time there so you can see how I got to where I am. Enjoy!
One of the first weekends we were there we had our first airplane familiarization class. We had computer learning and lectures followed by a day of hands-on activities on several different airplanes.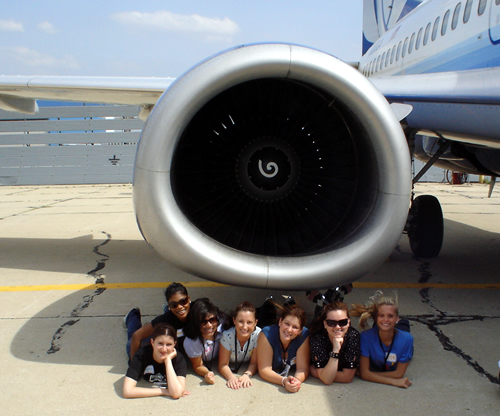 Some of the girls under the engine of a 737.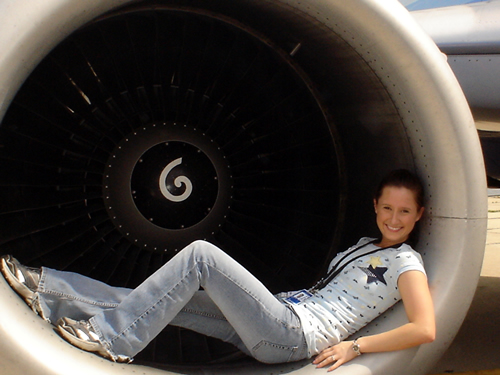 This is how I lounge.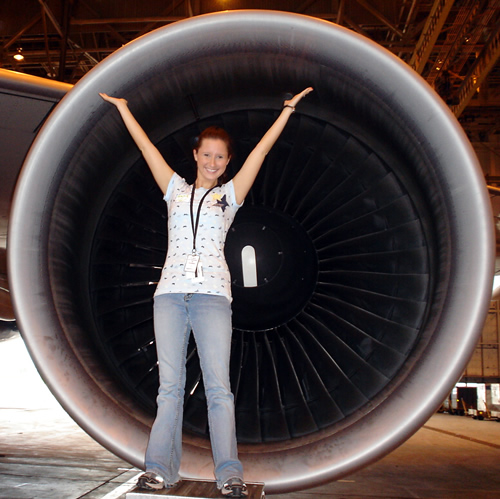 Those 747 engines sure are big…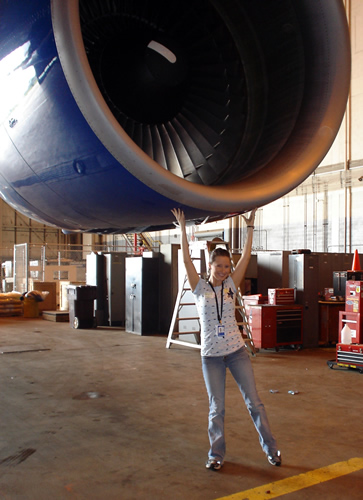 but I'm pretty much Super Man, so holding them up is no problem.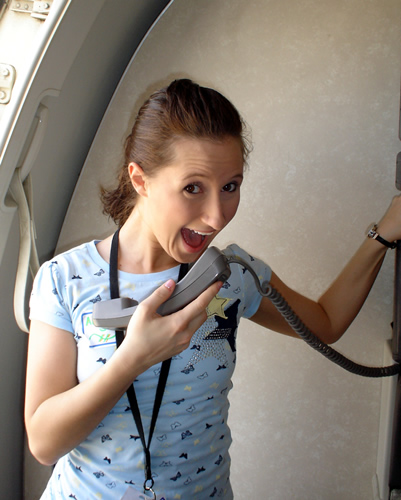 "Ladies and Gentlemen, welcome on board the best flight of your life."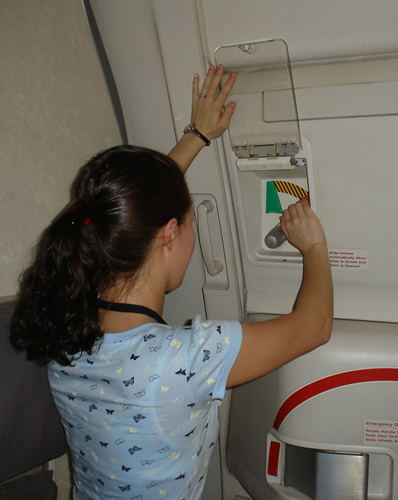 "Flight attendants, arm doors for departure."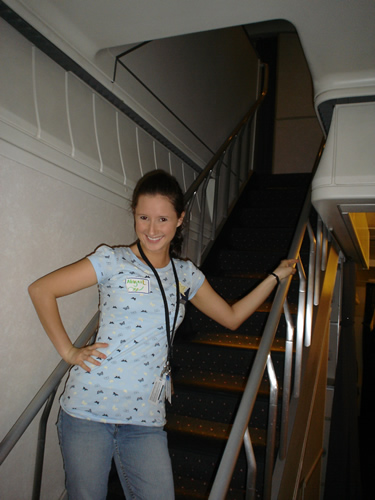 You know this smiling face would make you wish you would've upgraded to business class.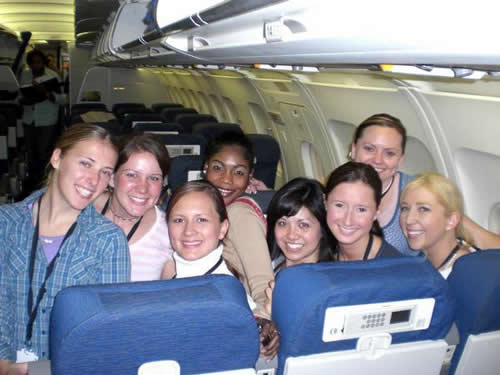 Just a bunch of pretty girls chilling on an Airbus.
Look here for more random pictures of my training, and graduation very soon!