A friend of ours from training saw Zed's Ethiopian Cuisine on The Food Network. It is owned by an Ethiopian lady and is well known in the area as being good, authentic Ethiopian cuisine. It is in Georgetown in D.C. and is frequented by many famous and important people including Hilary Clinton. The inside did not strike me as authentic Ethiopian but the food did not disappoint.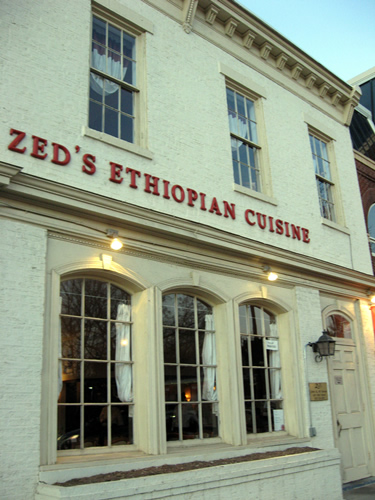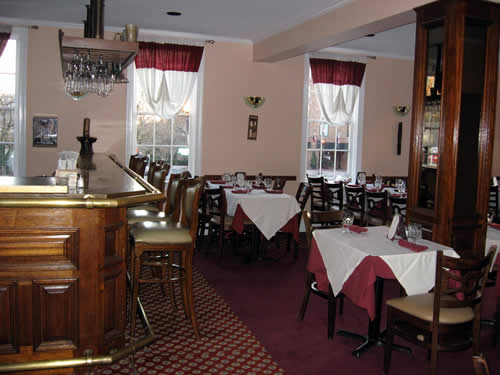 Now, I've always wanted to try Ethiopian food because not only had I heard it was good food, but the whole dinner is an experience in itself. For those of you who have never had Ethiopian food, here are some pictures so you can see how it works.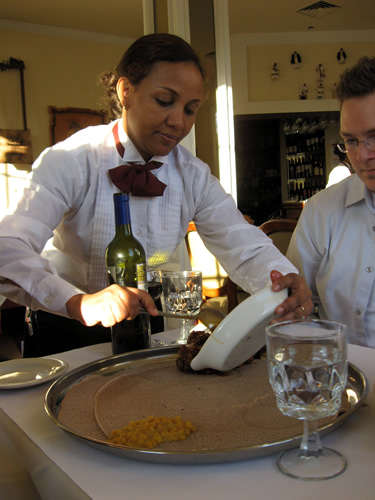 The food is served family style on a common platter. It is served over a spongy, flat bread called injera. The injera is also served on the side and you tear off small pieces of it and use it to scoop up your food.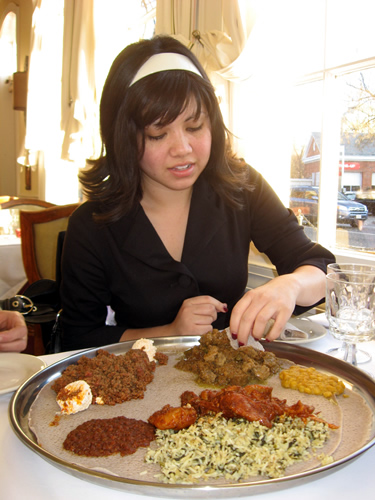 Here, Kelly demonstrates how it's done.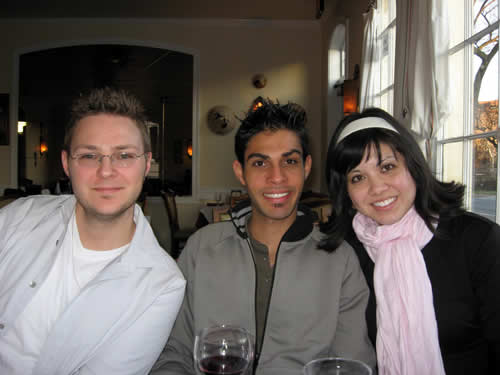 This is one half of the table, Dane, Christian, who found the restaurant for us, and Kelly.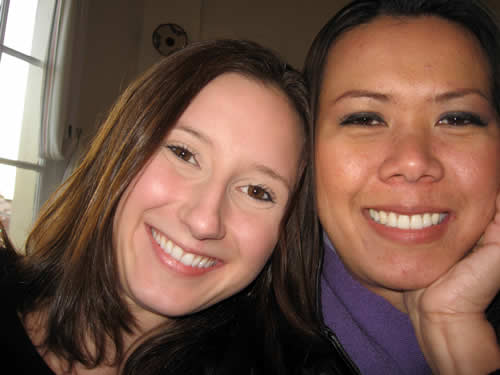 On and Me!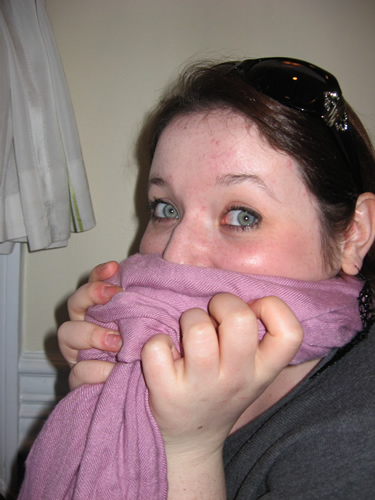 Anna is silly!
The food was delicious and the company was fabulous.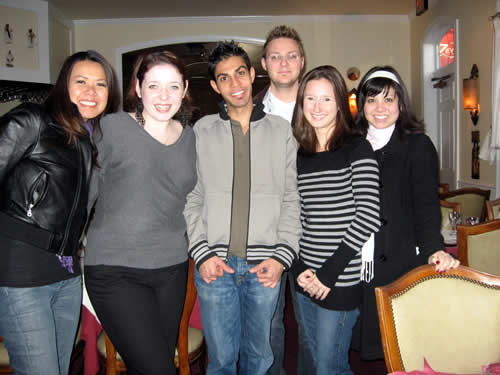 Here is the group of us.
Since the restaurant had pictures of all the famous people that ate there on their walls I'll be sending in our picture soon because we are clearly the most famous people ever to eat there… or at least the most important.
On the way home we also had some fun on the metro which started because Kelly pointed out how she was too short to hold onto the handrail on the ceiling and keep her feet on the ground.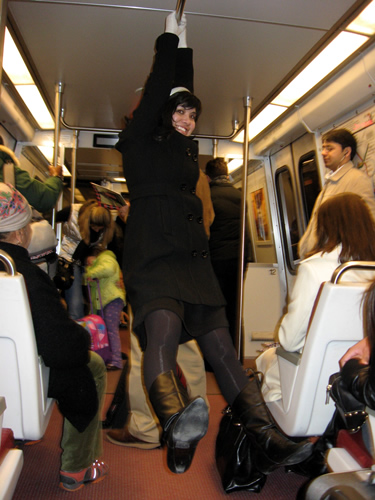 I joined the fun because I am also too short for them. I look a little like I'm doing an Irish jig.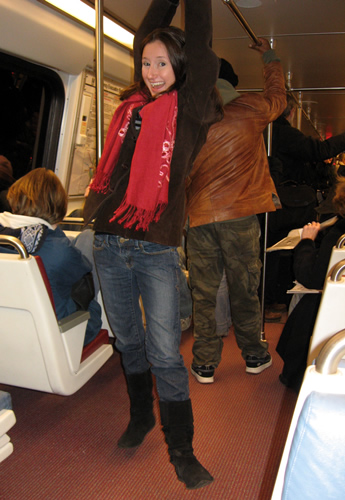 And yes, we are all twenty-something adults.
Good friends, good food, good times.